Late-January date for hearing into undisclosed payments at Rangers
The SPL has confirmed that a hearing into alleged undisclosed payments to Rangers players will begin on 29 January.
Last Updated: 23/11/12 4:36pm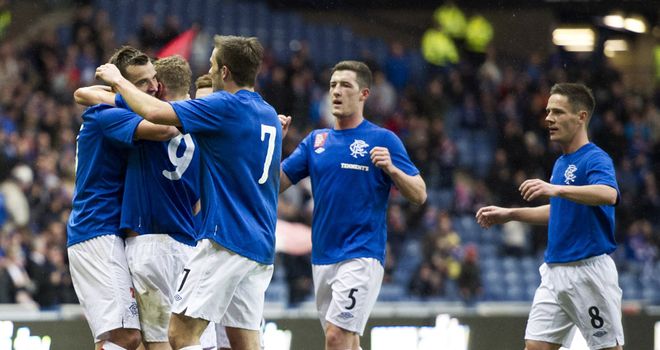 The SPL-appointed independent commission had been scheduled to start hearing evidence earlier this month but the process was put back due to illness.
The investigation centres on Employee Benefit Trusts (EBT) used during a previous regime at Ibrox and, if they are found guilty, Rangers could be stripped of titles.
But boss Ally McCoist said on Friday morning that he was hopeful the case would be dropped, following the club's success this week at a First Tier Tax Tribunal relating to the use of EBTs.
However, the SPL has released a statement which said: "The independent commission to inquire into alleged EBT payments and arrangements made by Rangers in relation to players during the period from 2000 until 2011, will begin on Tuesday, 29 January 2013 and is expected to sit for the remainder of that week.
"The hearing will be chaired by The Rt Hon Lord Nimmo Smith. The other members of the independent Commission are Mr Charles Flint QC and Mr Nicholas Stewart QC."
McCoist had earlier said: "I would be extremely hopeful that common sense would now prevail and they would drop it.
"That would be the ideal situation and we could all start moving forward again.
"All we want is an opportunity to start again and move forward. If they did that there would certainly be closure on that point and we could start again."