Efe Ambrose expects improved Celtic performance against Spartak Moscow
Efe Ambrose is confident Celtic will end their poor run at home when they host Spartak Moscow on Wednesday.
Last Updated: 02/12/12 1:46pm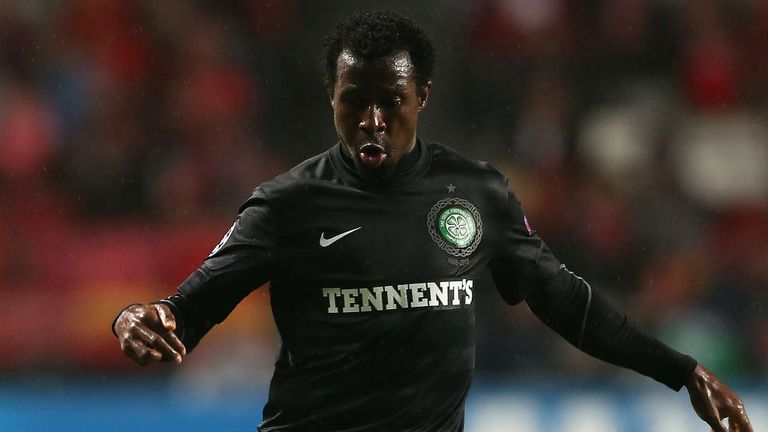 The shock 1-1 Scottish Cup fourth round draw with Arbroath at Parkhead on Saturday means Celtic have not won a domestic game in front of their own fans since beating St Johnstone 5-0 in the League Cup on 30 October.
The Scottish champions need to do better against Spartak than Benfica do at Barcelona in order to progress in the Champions League and Ambrose believes playing for such high stakes will make a difference.
"Wednesday night is a Champions League game which we know we have to win to get a place in the last 16 because we are not counting on Barcelona to do the job for us," said Ambrose.
"We have to do that at Celtic Park. I believe the atmosphere will be different to the one against Arbroath.
"We have been playing well outside Celtic Park and winning games so I don't really know what is going on at home.
"We are all disappointed. It has been quite long now without a (domestic) victory at home.
"I believe the problem is scoring goals at Celtic Park but we will be on it very soon. I can't make any promises, we just have to do it.
"We disappointed the fans again on Saturday, they came to see us winning at home.
"We had a lot of chances and didn't convert them and as you saw, one goal is not enough to get a victory.
"They got one shot which got a deflection before going in but I suppose that is football."