Dundee United will seek advice from the SFA over Rangers' plan not to accept any tickets to the fifth round Scottish Cup tie
Dundee United are to consult the SFA after Rangers announced they will not accept any Scottish Cup tie tickets.
Last Updated: 05/12/12 3:11pm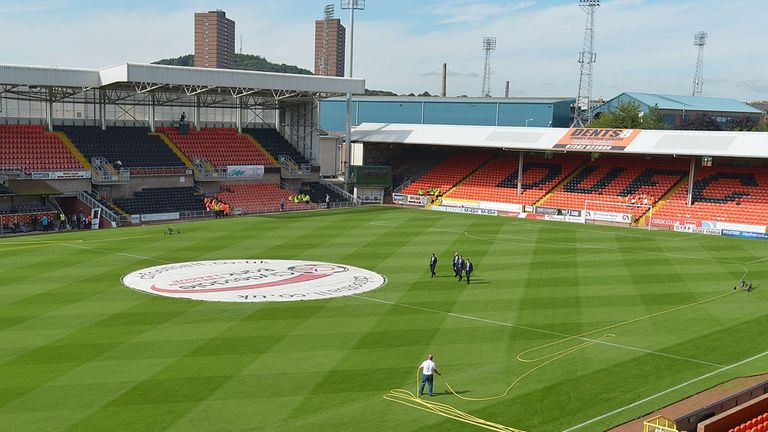 The fifth-round clash will be Rangers first match away to Clydesdale Bank Premier League opposition since they were relaunched as a new company and denied entry to the SPL.
But they have decided not to take their allocation of tickets, apparently due to their belief that Dundee United chairman Stephen Thompson was an influential figure in their demotion to the Irn-Bru Third Division.
Rangers fans were also infuriated by Thompson's decision not to give them refunds when a match at Tannadice between the two clubs in 2009 was abandoned at half-time because of bad weather.
The Dundee United board met on Wednesday and then released a statement which said: "It is with huge disappointment that we read both the content and tone of the statement from Rangers, stating that they will not be taking any tickets for our Scottish Cup tie in February and urging their supporters not to attend.
"However, we do not intend to enter into a war of words with Rangers or to dignify their position by responding in kind.
"We have noted their decision not to take any tickets for this cup tie and will now act accordingly in arranging the match.
"The statement from Rangers makes it clear that their fans should not attend. We have therefore raised a number of related matters with the Scottish FA and will be making no further public statement until their advice has been received."
Rangers' decision brings into question whether they will be entitled to a share of the revenue generated by the fixture, and that issue will be discussed at an SFA board meeting on Thursday.