Celtic boss Neil Lennon lays gauntlet down to Scottish Premier League rivals
Celtic boss Neil Lennon saluted his team's form and told their SPL rivals they need to raise their game.
Last Updated: 12/12/12 8:03am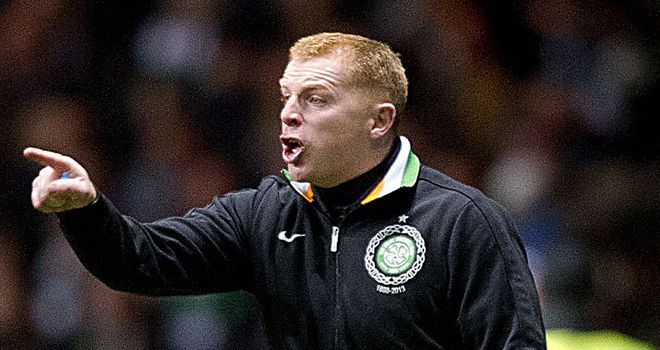 The Parkhead side have occasionally stuttered after Champions League matches this season but having qualified for the last 16 on Wednesday, they produced a sparkling display on Saturday with a 3-1 win at Kilmarnock.
"I think it is was down to the fact that we are through in the Champions League," Lennon said.
"The confidence is there, we are not looking a week or two down the line for the next Champions League game and maybe saving a little bit for that.
"We know the consistency in the league hasn't been totally there but away from home we have been very good, we want to replicate that at home now.
"We have opened up a gap and it's up to the other teams to win their games and keep in touch with us. Three points with a game in hand is a good position to be in now."