Neil Lennon insists Celtic's main focus is now on retaining their Scottish Premier League title
Celtic boss Neil Lennon keen to concentrate on league business with UEFA Champions League last-16 spot safely secured.
Last Updated: 13/12/12 6:28pm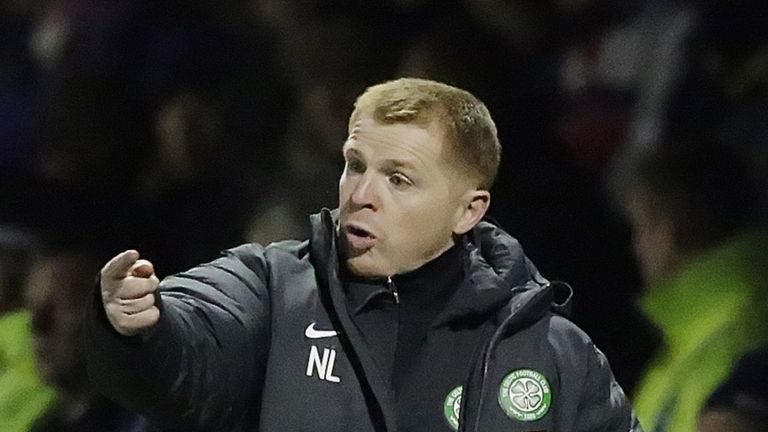 A last-16 berth in the UEFA Champions League has been safely secured but recent results in the SPL have sent alarm bells ringing among a section of Parkhead fans.
Kilmarnock and Inverness have both left Celtic Park with all three points while St Johnstone, who won at Perth earlier in the season, pegged back the champions late on to earn a point from a 1-1 draw.
Now Lennon is desperate to return to the form which made the stadium a fortress in their title-winning campaign last season.
"We have achieved something very special and now we can concentrate on SPL duties," said the Irishman.
"Everyone thinks it is pretty mundane compared to the Champions League but I wouldn't say mundane, I think it is our priority and it is important we start to play like the champions we are, consistently in the league.
"You can look for all sorts of reasons and excuses for the home form but it's something we must remedy and we want to remedy.
"Our away form has been fantastic but sometimes the atmosphere at home, particularly after European games, is obviously flatter.
"The weight of expectation and the heavy load of games plays its part but we have to start playing better at home.
"Up until Kilmarnock beat us, we hadn't lost at home for over a year so I want that back as quickly as possible."