Craig Brown hopes Ryan Fraser will stay with Aberdeen
Craig Brown hopes wantaway winger Ryan Fraser will have a change of heart and stay with Aberdeen.
Last Updated: 01/01/13 12:55pm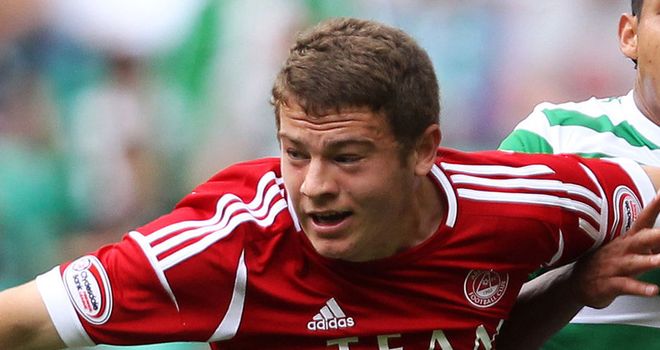 The 18-year-old has turned down a new contract at Pittodrie and is looking for a move during the January transfer window.
Despite the uncertainty over his future, Brown intends to keep the teenager in his first-team plans and, with no bids on currently on the table, has not yet given up hope of keeping hold of his starlet.
He said: "At the moment, there have not been any offers for Ryan, but that could change in the next few weeks.
"As to changing his mind, I am not sure. How the fans treated Ryan might make him change his mind. I am not trying to twist his arm or anything and I won't be begging him to sign a new contract.
"But if he comes back and says he wants to stay, even if it's on the condition that we would accept an offer from a bigger club in the future, then we would all be happy.
"We will cross that bridge when we come to it, but at the moment he is an Aberdeen player and we will use him how we see fit."
Brown believes remaining with Aberdeen would be in Fraser's best interests, as the extra playing time would enhance his reputation with both the club's fans and potential suitors.
He added: "I know Ryan would get better because he would benefit from getting games. He would also benefit from being a clear favourite with the Aberdeen fans.
"Obviously, our priority is the players who are committed to being here, but Ryan hasn't given any impression there will be any issues about his commitment."