Craig Brown: Aberdeen deserved all three points against Dundee United
Craig Brown thought his young Aberdeen side deserved all three points rather than one.
Last Updated: 03/01/13 8:08am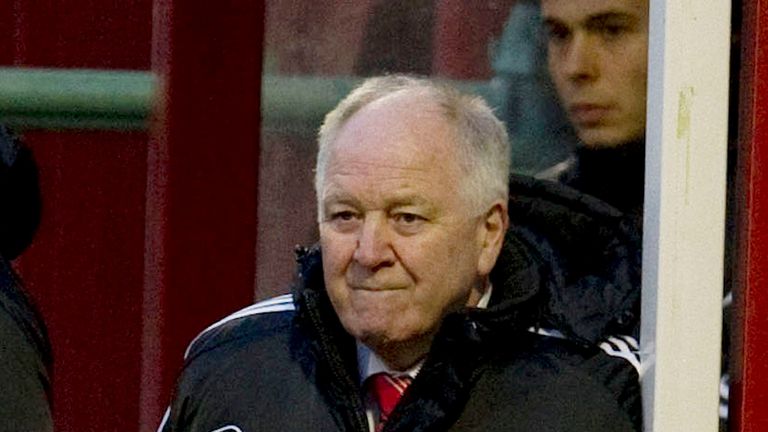 The Dons took an early lead through Scott Vernon, but a Gavin Gunning header and a horrible own-goal from Jamie Langfield threatened defeat, before Niall McGinn thundered home a free-kick early in the second half.
"I think we had a good chance to get three points today," Brown said. "In the first 20 minutes the game could have been out of sight, but we missed some good chances and the conceded some bad goals.
"You can't do that against Dundee United because they're a good team, and a good away team particularly.
"You can't concede goals like the second one in particular and expect to beat a good side like United.
"I was pleased with the overall performance. With four teenagers in the team, I thought we played exceptionally well.
"If you take away the two goals we conceded, I don't think Dundee United had
many more chances in the game."
Brown was keen to deflect criticism from his No 1, adding: "The second goal was a goalkeeping error, but I don't criticise individuals.
"Up at the other end we missed chances we should have put away. It's only fair that if you criticise the defenders, you criticise the forwards as well.
"I compliment the team on their attitude. Again there was a second half fightback which didn't conclude in a victory, but I thought there was only one side going to win it."