Danny Wilson has no regrets about joining Liverpool after being loaned to Hearts
Danny Wilson insists he has no regrets about joining Liverpool despite being loaned out to Hearts last week.
Last Updated: 22/01/13 6:13pm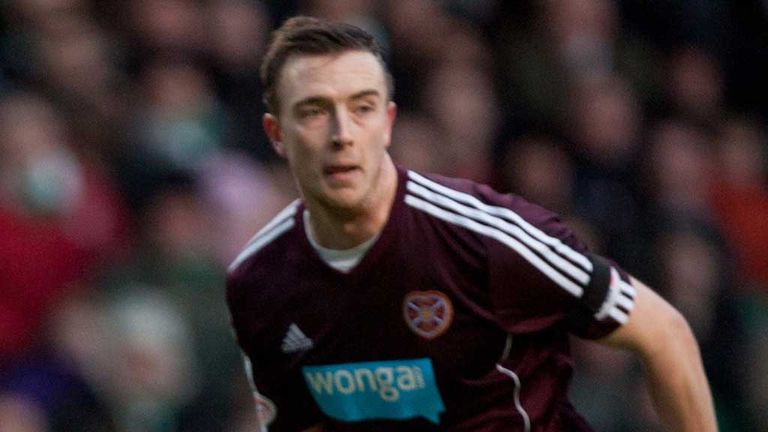 The 21-year-old has made only nine first-team appearances for the Reds since his multi-million pound move from Rangers in July 2010.
Wilson has not played for Liverpool under Brendan Rodgers and admits his long-term future is likely to lie elsewhere with his contract due to expire in the summer.
He said: "I wouldn't say it backfired. I didn't play as much as I hoped when I went down there. But it served its purpose.
"I left Rangers with the intention to become a better football player. I feel I have done that so I don't think it backfired.
"I don't regret anything. I made the decision at the time and I have to stand by my decision. I've learned things that I don't know if I would have learned.
"I was playing against better players in training, the likes of Luis Suarez. You can only learn from that. I just want to put what I had into practice in games now.
"It's going to be difficult for me to have a future at Liverpool. They have four centre-backs there who are fighting for two positions really.
"I have not really managed to force my way in. My only thinking now is to get out and play and what happens, happens.
"But that's not for me to decide, if Brendan Rodgers wants me. If not I will do what's best for me, and what's best for me now is to be playing football."