Gary Harkins rejoins Dundee from Kilmarnock
Dundee have signed Gary Harkins from SPL rivals Kilmarnock for an undisclosed fee.
Last Updated: 25/01/13 10:29pm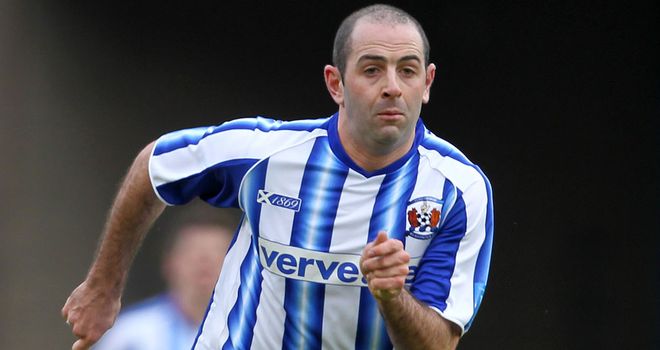 The 28-year-old midfielder made the opposite move when Dundee entered administration in 2011 but he is now heading back to Dens Park.
The move is something of a surprise because Harkins has made 17 appearances for Killie this season and manager Kenny Shiels had said he was determined to keep the player.
But Dundee boss Barry Smith stated "I am delighted to have brought Gary back to Dens. We all know the quality he has and he is a great character to have on and off the pitch.
"He is once more showing his commitment to the cause here at Dens Park and I know he was loved by the Dundee fans during his last spell.
"I'm also very pleased to have had the backing I have received from the Board of Directors in our pursuit of Gary, as it wasn't easy and other clubs also tried hard to secure his services."
Harkins said he was "delighted to be coming home to a great club with great fans and I can't wait to pull the dark blue jersey on again and repay the managers' faith in me."
CEO Scot Gardiner said, "We have been working on this deal tirelessly for weeks now in the face of fierce opposition and I'm over the moon to finally put things to bed today. Gary is ecstatic to be joining us as and we are laying down a marker on where we want to take the club."
As part of the deal, Harkins will not be able to face his old club on Sunday.