Jimmy Nicholls wants high standards from Kilmarnock players
Assistant boss Jimmy Nicholl says the Kilmarnock players must strive to meet the standards set by boss Kenny Shiels.
Last Updated: 28/01/13 7:14am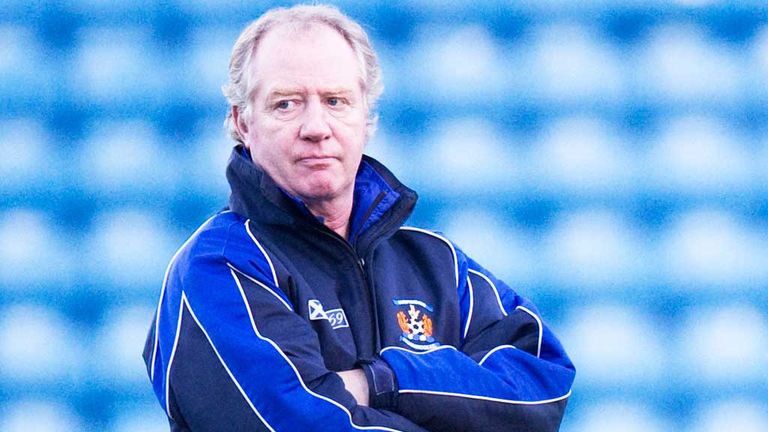 Nicholl performed dug-out duties at Dens Park while Shiels sat out the first of a four-game ban given to him for comments made about fourth official Andrew Dallas.
Nicholl insists the Killie players must not allow their performances to drop.
"The manager's standards are so high when it comes to passing," said Shiels. "He wants us to get the Spanish lad Borja Perez on the ball for us to create things for Paul Heffernan. He wants that happening all the time but it can be a fine line. It doesn't happen all the time.
"They have always got to try and reach those standards. We're not asking them to do anything they can't do. They are capable of producing this standard of football.
"But the opposition are out there trying to stop you from doing it, so you have to give them credit as well. It wasn't bad but it wasn't great either. But then a clean sheet and a point away from home is something to build on.
Shiels was handed his touchline ban after claiming Dallas had 'fabricated' evidence after sending him to the stand during a game with St Johnstone in November
Shiels defended his position during a BBC Radio Scotland phone-in on Saturday and Nicholl has sympathy for his friend's plight.
"I have another three games without him there beside me," added Nicholl. "But he keeps in touch on the phone and makes all the changes he needs to make from up the stairs. He will always look to defend himself. I heard him say last night, which is true, this is all based on two games. It's grown arms and legs."