Scottish Premier League clubs give 'unanimous backing' to proposed reforms
All 12 Scottish Premier League clubs have voted in favour of introducing a new three-division structure.
Last Updated: 28/01/13 8:16pm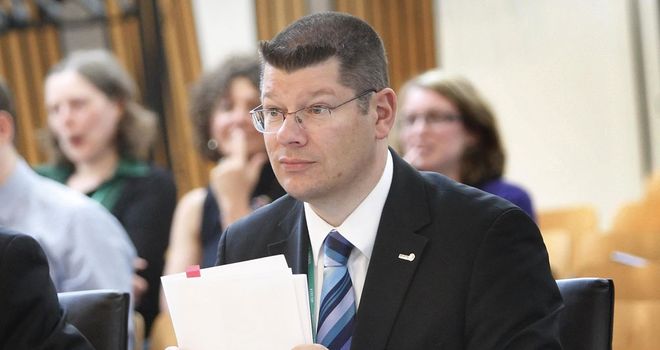 The proposal for a 12-12-18 structure is part of a package of planned reforms, which include a merger between the SPL and the Scottish Football League.
Lower league clubs will have their say on Thursday, but SPL chief executive Neil Doncaster says the plans have the "unanimous backing" of his members.
He said: "The last time that all of our SPL clubs got together was on 3 December so in the intervening time there has been some more detail that's been discussed.
"All of that was provided and the clubs are clear and united and unanimous in their view that this should be taken forward to the next stage.
"Ultimately, this is a larger league. It will involve more teams and it will involve play-offs so there will be a lot more teams involved in promotion and relegation. I think it will drive excitement and will drive interest."
The proposals now require the support of 23 SFL clubs later this week and if they are given the green light by SFL clubs, the new format could be in place for next season.
Doncaster added: "There is a package of measures in place, which is being discussed at length with the SFL board and with the SFA, and one of those measures is clearly the start for next season."
Rangers have already come out strongly in opposition, but as associate members the Ibrox club do not have a vote.
Chief executive Charles Green said earlier this month he would attempt to move the club out of Scottish football if the 12-12-18 structure was approved.