Rangers chief executive Charles Green questions why SPL clubs did not vote on new structure
Rangers chief executive Charles Green has questioned why SPL clubs did not vote on reconstruction plans.
Last Updated: 28/01/13 9:04pm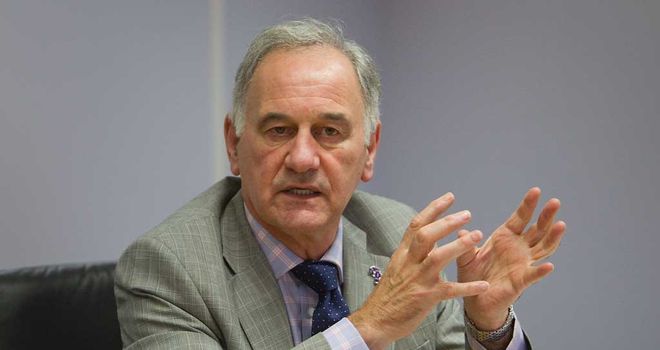 SPL chief executive Neil Doncaster revealed clubs had given their "unanimous backing" to plans for a 12-12-18 structure, but no formal vote was held.
Scottish Football League clubs will now meet on Thursday to discuss the plans, which would also see an extended play-off system between the top two flights, a pyramid structure and fairer distribution of wealth.
Rangers do not get a vote though as they joined the SFL as associate members in the summer, with a 75% majority needed to approve the proposals.
Green said: "Because of Rangers' position I can do little more than watch this scramble to reconstruct Scottish football with interest, and also bewilderment.
"I have to wait until more detail of the meetings at Hampden emerges but I must say I fail to understand why the SPL didn't move to a vote on their 12-12-18 structure.
"After all, SPL chief executive Neil Doncaster is telling everyone agreement was unanimous. So why the delay?
"Might it have been too big a risk to put the format to a vote?
"The SFL clubs meet on Thursday and there has to be the concern that if they don't vote or arrive at any concrete solution then Scottish football could be back in the same situation which caused so much trauma last summer.
"What we don't need is a repeat of that, when one group would meet but do nothing hoping the other lot would make a decision.
"This is far too important an issue for it to be knocked back and forth but I really do wonder if all 12 clubs are happy with today's outcome.
"I'm not so sure that is the case but hopefully we will get to the end of this in a proper and coherent manner.
"And that should also mean every effort is taken to avoid trampling fair play in the stampede to bring in something new just for the sake of it."