Scottish Premier League: Motherwell v Dundee United match off
The Scottish Premier League game between Motherwell and Dundee United has been postponed.
Last Updated: 30/01/13 9:42am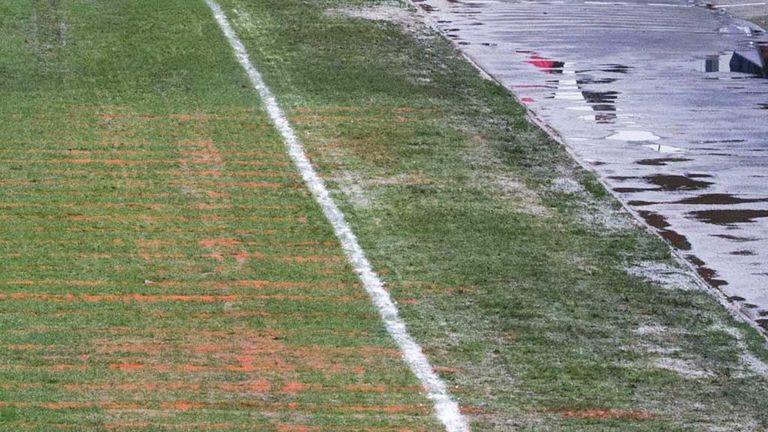 The decision was taken following a second pitch inspection at Fir Park at 5.45pm.
After some heavy rain during the day in Lanarkshire the Fir Park pitch had started to dry out thanks to a strong wind following an initial look, but a small section was still causing problems.
And referee Stephen Finnie made the decision to call off the game with the ball unable to bounce properly on the affected area.
A statement from Motherwell read: "The match with Dundee Utd has been postponed due to a small area on the East Stand side which is waterlogged.
"The club would like to apologise for any inconvenience the call off causes. We tried to give it every chance but it just came up short."
Finnie said: "There was one problem area when I was doing the first inspection. At that time there was heavy rain and nowhere for the water to go.
"I relayed that back to the SPL and given the weather forecast for the rain going off they decided to do another one at quarter to six.
"It's a danger to the players. The ball was just not bouncing at all. There was no option. We can't predict the weather in Scotland. You have to make a decision at a certain time, as advised by the SPL.
"You give the game every chance but we took the team over and showed them what the ball was doing and there was no argument at all."
No new date for the fixture has been set as yet.