SPL: Fraser Forster happy he made right choice in joining Celtic
Fraser Forster believes he was right to turn his back on Premier League life and chase regular game time at Celtic.
Last Updated: 03/02/13 12:39pm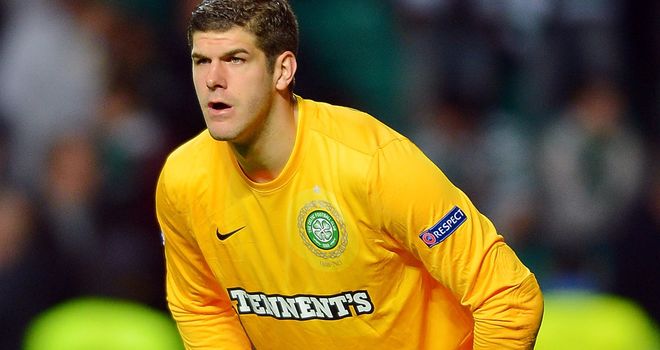 Forster is a product of Newcastle United's academy system and was held in high regard at St James' Park after graduating into the senior ranks.
His path to the first team was blocked, though, by more experienced performers, forcing him to head out on loan.
Two years at Celtic convinced him that a permanent move was the best way forward in the summer of 2012, and the 24-year-old feels his decision to leave England for Scotland has been justified.
He told the Sunday Mail: "It's hard to compare and contrast between Celtic and the Premier League. But Celtic has been fantastic for me and I can't thank the club and the coaching staff enough.
"The Premier League is a brilliant stage as the amount of money involved in it benefits everyone.
"But I needed to be playing. It's no good sitting on the bench, whatever league you are playing in, and I've no intention of being a No. 2 anywhere.
"So after spending two years here I knew this was where I wanted to be and the attraction of European football is something very few players actually get to enjoy."