HMRC lodges appeal over Rangers tax tribunal which ruled in favour of EBT use
HM Revenue and Customs has lodged an appeal over a tax tribunal which ruled in favour of oldco Rangers' use of EBTs.
Last Updated: 04/02/13 5:34pm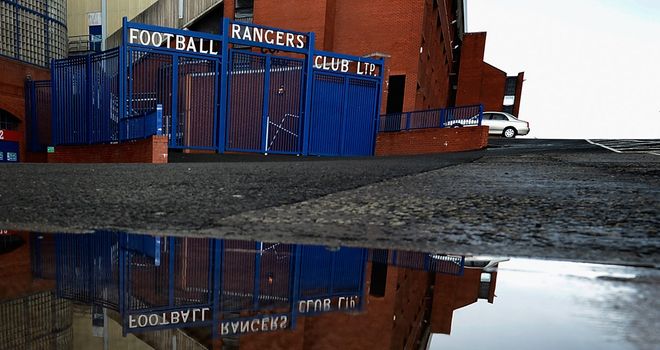 Following a First Tier Tax Tribunal in November, which heard the club's appeal over a bill relating to the use of EBTs, a majority verdict allowed the appeal in principle - and declared the assessments of HMRC be 'reduced substantially'.
Two of the three judges decreed that only some of the payments made to players through EBTs were taxable but that many of them could be described as loans, as the club had argued.
In a statement, two tribunal judges agreed with the club's outline case.
The statement read: "The majority view reflects the argument that the controversial monies received by the employees were not paid to them as their absolute entitlement.
"Thus the payments are loans, not earnings."
HMRC said at the time it was "disappointed" with the decision, and a spokesman said on Monday: "We have lodged our appeal on the Rangers EBT case."
Rangers began using EBTs when under the control of Sir David Murray, who sold the club to Craig Whyte in 2011 for £1 while the tax liability was in dispute.
The old club went into administration last February, owing up to £134m to unsecured creditors, before the club was relaunched as a new entity in June when the original company was consigned to liquidation.