Rangers confirm dispute with finance firm Orlit
Rangers will defend any claim from finance firm Orlit after confirming they have been in dispute with the company.
Last Updated: 07/02/13 7:49pm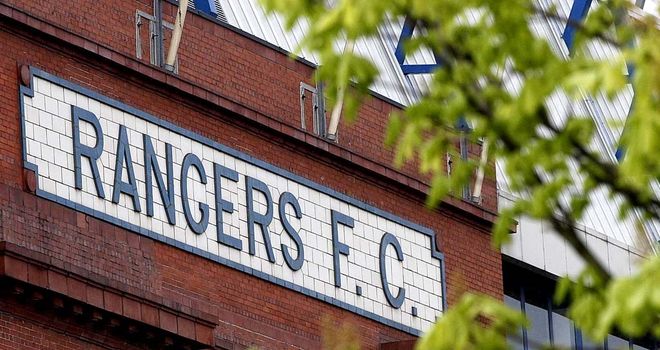 The Glasgow club released a brief statement on Wednesday night saying they had agreed a deal with Orlit over an "insignificant" debt, after reports claimed the firm would seek a winding-up petition over a £400,000 bill.
Rangers repeated their claim that a deal had been agreed, but not completed, although they added they were still being "harassed".
The club said: "Rangers have been disputing a payment to a foreign company, Orlit, although it should be stressed we have never said there is no bill to be met.
"What we have said and what we are telling our supporters is that not all of the invoices submitted with regard to this bill are legitimate.
"Clearly there has been a lack of understanding within the media about this when all we have done is refuse to be forced into paying sums we do not owe. It's as simple as that."
Rangers again insisted that there was no threat to the club and added: "If Orlit wish to instruct their lawyers to go to court then we will defend our position vigorously.
"We are absolutely convinced we'd win but we did think it would be better to avoid giving our many detractors another bar with which to beat us over the head.
"That's why we made an offer to settle but we now find we are still being harassed."
Orlit have made no comment on the matter.
The statement was accompanied by a separate, near-1,200-word article, written by recently-appointed director of communications James Traynor, which hit out at media coverage of the club.