Ally McCoist: Rangers in talks with Kilmarnock keeper Cammy Bell
Rangers boss Ally McCoist has confirmed the club are in talks with Kilmarnock goalkeeper Cammy Bell
Last Updated: 15/02/13 6:35pm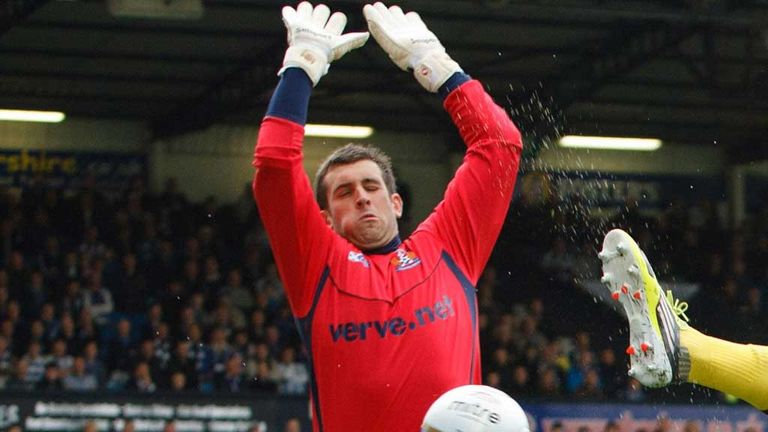 But he admits the Scottish Third Division side could struggle to compete with other interested parties, including Ipswich Town, for the player's signature.
Bell is out of contract in the summer and Rangers can only sign free agents when their transfer embargo is lifted on 1 September.
McCoist said: "I haven't spoken to Cammy myself but I believe there have been discussions with Cammy's agent.
"How far down the line they are remains to be seen.
"Players like Cammy do automatically fit the bill because they are out of contract.
"Hopefully there are players who are within our remit who we can go and sign."
When asked if Rangers would struggle to compete with the likes of Championship side Ipswich for players, McCoist added: "We are certainly in a far weaker position than we've ever been in terms of bringing players to the club.
"I've had players telling me they would love to come in normal circumstances but declined the offer due to where we are.
"In terms of our pulling power to sign players, it's as weak as it's ever been."