Ally McCoist has dig at former Rangers owner Craig Whyte's 'sleep' comment
Rangers boss Ally McCoist has a dig at former owner Craig Whyte for saying he had no trouble sleeping at night
Last Updated: 15/02/13 6:39pm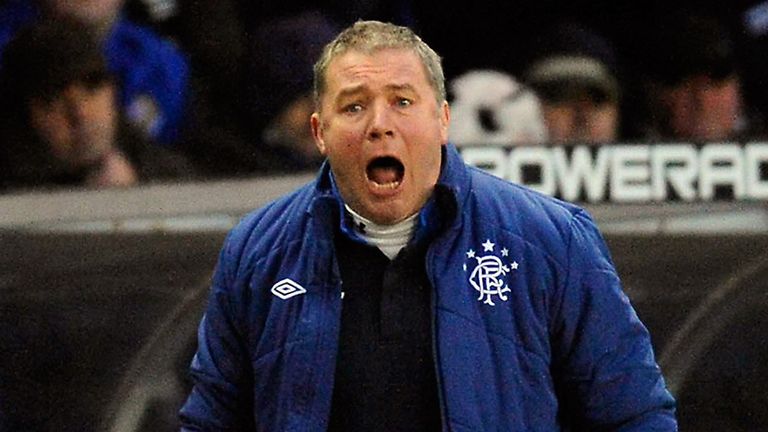 Whyte made the statement during an exclusive interview with Sky Sports, when he refuted any suggestions of wrong-doing during his time at the helm.
His comments came a year after Rangers were forced to call in the administrators following a petition lodged by HMRC over the non-payment of PAYE and VAT.
McCoist responded by saying: "Well, I must admit, in the last nine months or so, I would have enjoyed the luxury of sleeping at night - that's for sure.
"I certainly didn't sleep particularly well, as was the case for all the staff here and probably the vast majority of fans.
"So I'm pleased somebody is getting a good sleep at night.
"The good thing is, we are getting a lot better sleep now because of the platform we have."
When he was asked whether Whyte's comments had annoyed him, McCoist added: "If you thought about it greatly and dissected it and listened to everything and took all the points, there are probably things that would disappoint and annoy you.
"But I'm refusing to do that until all the truth is out. Then I'll have a look at the whole thing.
"I don't think there is any point in me, personally, looking back now and getting angry and disappointed.
"It's my job to look to the future and build for the future and that's what I intend to do."