Rangers chief Charles Green in Belgium to investigate playing in cross-border leagues
Rangers chief Charles Green has stepped up his investigation on playing in cross-border leagues with a trip to Belgium.
Last Updated: 15/02/13 8:33pm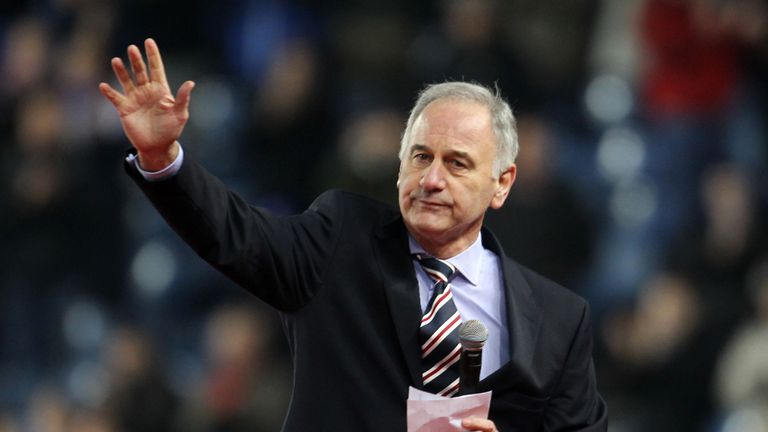 Green has been in Brussels to speak to Standard Liege chairman Roland Duchatelet who warned in December that without a Dutch-Belgian league the game in those countries "would die".
And with a growing frustration at a lack of significant movement on the reform of Scottish football, Green is looking into alternative options for his third division side.
"The big issue for us at the moment is we don't know what is happening domestically. Scottish football has been in a mess for some time," Green told the club's website.
"That's not something which was brought about by Rangers' demise - gates were dwindling before then and interest from fans and sponsors was diminishing. While I was away, Ross County's chairman came out saying their fans didn't support the proposed structure.
"St Mirren, I understand, have had a similar response. We're not really sure what the SPL clubs are thinking of doing but clearly something has to happen. There has to be a fix but not with a sticky plaster that covers the cracks.
"A strategic review needs to take place but that will involve other countries and not just Scotland. It would be very wrong of me to sit by idly waiting to see what comes of that. I must explore all avenues and the issue of cross-border leagues is now on everyone's lips.
"I recently visited the chairman of Standard Liege because he has made a statement about a Benelux league. There is already one in existence in the professional women's game and a precedent is there in that respect.
"We're seeing that kind of thing being looked at in the former Soviet states and in some of these countries, you have one or two very big clubs. After that, the rest of the clubs are small and that's exactly what you've got in Scotland. Rangers and Celtic are giants and that's it.
"There are parallels with many countries across Europe, places such as Belgium and Portugal, where there's a difference between the top two or three and the rest."