Steve Lomas says St Johnstone dominated their clash with Ross County
St Johnstone manager Steve Lomas felt his side were unlucky not to get anything from their trip to Ross County.
Last Updated: 16/02/13 9:46pm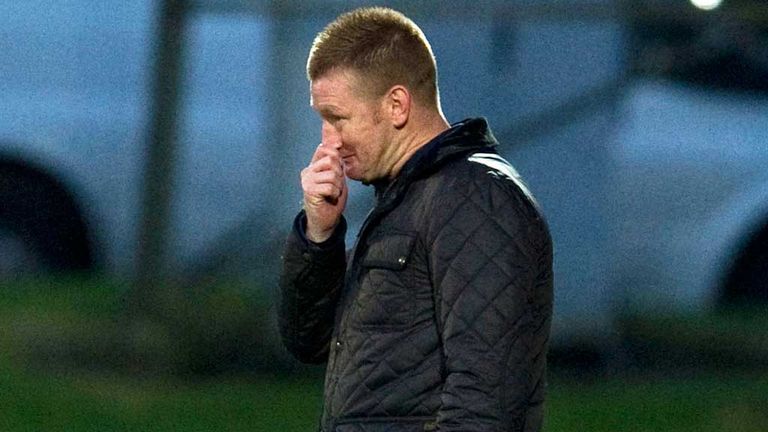 Ivan Sproule scored the only goal of the game in the 11th minute and Ross County went on to stretch their unbeaten run to seven games but Saints piled on the pressure after the break and were only kept at bay by some fine goalkeeping from Mark Brown.
Lomas said: "On every statistic in the game we were miles ahead, possession, corners, shots, territory.
"But it is difficult when you concede the first goal. They are hard to break down, they camp in and get five behind the ball in midfield.
"However, I can't fault my players' effort and their willingness to try and play football the right way on a poor pitch.
"I thought we knocked it about really well but we didn't create as many chances as our possession should have brought.
"Their goalkeeper got the official man of the match award and that tells you something.
"All credit to Ivan Sproule for the goal but we were disappointed with it because we knew the first goal would be critical.
"It just lets them camp in and the onus is on you to try and break them down."