Anthony Stokes says Celtic must maintain winning mentality during run-in
Anthony Stokes says Celtic must maintain their winning mentality as the season enters its final stages.
Last Updated: 18/02/13 10:23am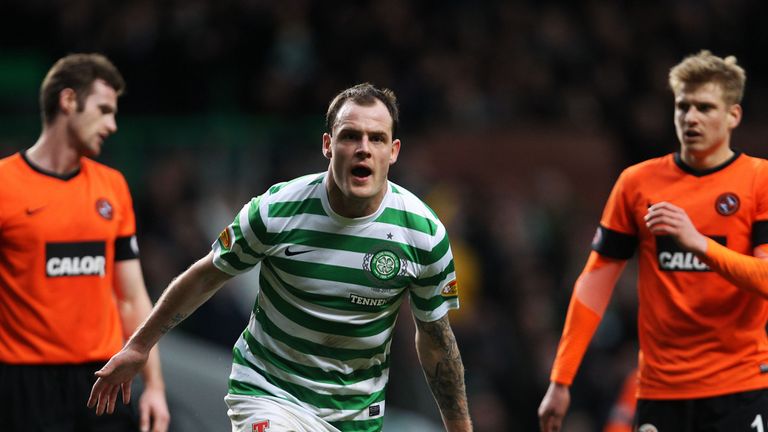 Celtic, who picked up a 6-2 victory against Dundee United on Saturday, currently sit top of the table and 18 points clear of Motherwell.
But Republic of Ireland international Stokes, who is back from injury after a frustrating start to the season, insists the side must continue to target three points.
"We demand it from ourselves to perform in each game and fans want to see us winning every game," said the 24-year-old.
"That's the mentality we go out with every week so we won't be taking our foot off the pedal until the end of the season.
"It's always nice to wrap it up as early as possible but even if we do we are going to be expected to win every game anyway so, whether we sew it up early or not, I don't think it is going to change the mentality of how we go into the games."
Boss Neil Lennon has hinted that Stokes' deal, which expires this summer, could be extended.
"Every player wants as much game time as possible and I'm no different," Stokes added.
"But I know I will have to perform in training and when I get my opportunity on the pitch.
"The manager wants me to go out and perform as well as I can but the way I look at it, is that I'm judged on goals and that's what I look back at the end of the season."