SPL: New Dundee interim boss John Brown shrugs off hostile reaction
John Brown will shrug off the negativity surrounding his appointment as Dundee's interim manager.
Last Updated: 25/02/13 3:22pm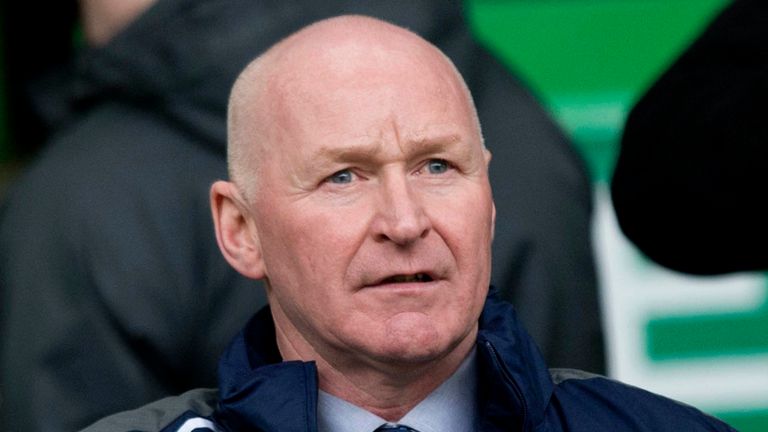 The former Dundee and Rangers player was a surprise choice for the post following the departure last week of Barry Smith, who left the club 15 points behind St Mirren at the bottom of the table.
Some supporters walked out of a fiery meeting with the Dundee board on Saturday after it was confirmed that the 51-year-old former Dark Blues player, whose only previous management experience was with Clyde and which ended in 2009, would be boss until the end of the season.
Brown met the media at Dens Park on Monday and when asked about the grumbling surrounding his return to the club, he said: "That is the position we are in the league, fans are unhappy and that comes with territory.
"Dundee gave me the opportunity to play Premier League football in the early 80s and it set me up to go on to bigger and better things. I always gave it my best.
"I want the opportunity to start winning games to get the chance to put my hat into the ring to get the job permanently.
"There is a lot going on outside the club and I told the players to forget it.
"I will take everything on the chin, I always have and I told the players I will back them 100 per cent if they give me the effort."
There was speculation that three members of the board were set to quit the club but chief executive Scot Gardiner said: "There are no resignations. None. Zero.
"I am not expecting resignations. Saturday was very difficult for individuals, for five guys who don't get paid to get that amount of abuse.
"After that a whole lot of rumours went about because people were probably shocked and stunned and things might have been said thereafter but I spoke to every member of the board today and we are 100 per cent behind what we have to do and we believe John is the right man for right now."