Defensive concerns for Rangers manager Ally McCoist
Rangers manager Ally McCoist admits he is concerned about his side's defending at set-pieces.
Last Updated: 27/02/13 6:25am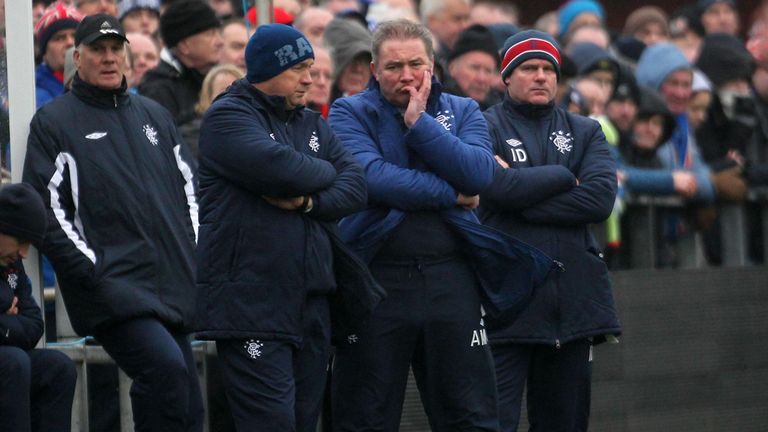 The runaway Third Division leaders missed out on a victory at Forthbank for the second time this season when Ross Forsyth's second-half header earned Stirling Albion a 1-1 draw.
Forsyth netted from a Kieran McAnespie free-kick to cancel out Andy Little's opener for Rangers, who lost at Forthbank back in October.
McCoist said: "Once again we defended a free-kick appallingly. It's a problem, because the opposition's best chance of scoring is from a set-play.
"I don't know the percentage, but I bet the percentage of goals that we have lost in the league from set-plays is really high.
"We are not attacking the ball well enough in that area and it's a problem. We have lost a goal here and we lost a goal on Saturday from a set-play.
"It's something we are aware of but we have to take responsibility as players to go and defend the goal. We haven't done that.
"It's not a lack of bravery. And I don't believe it's a lack of organisation, because we work on them long enough and hard enough, I can guarantee you that.
"It's maybe just an inability to do your job at the right time."