Rangers not stripped of titles but fined by SPL commission
The SPL commission investigating Rangers did not strip the club of any titles but fined the oldco £250,000.
Last Updated: 28/02/13 7:21pm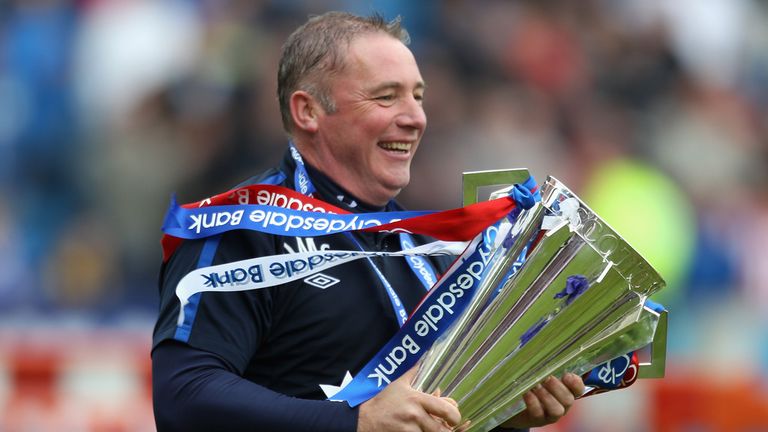 Lord Nimmo Smith chaired the three-man panel which was appointed to decide if the company that formerly ran the club broke SPL rules regarding the payment of employees.
The commission found the Ibrox side guilty of failing to make proper disclosure of side-letter arrangements between 2000-2011.
However, the club avoided the most severe sanction of losing up to five SPL titles won during that decade after the commission ruled Rangers 'did not gain any unfair competitive advantage'.
The commission report read: "Rangers FC did not gain any unfair competitive advantage from the contraventions of the SPL rules in failing to make proper disclosure of the side-letter arrangements.
"Nor did the non-disclosure have the effect that any of the registered players were ineligible to play, and for this and other reasons no sporting sanction or penalty should be imposed upon Rangers FC."
HM Revenue and Customs had claimed the Employment Benefit Trust scheme, which was used to make payments to players and staff in the form of tax-free loans, was illegal.
Rangers disputed this and a First Tier Tax Tribunal ruled last November that the scheme did not breach tax law, although HMRC have appealed that initial verdict to an Upper Tier Tax Tribunal.