PFA Scotland issues complaint over Dunfermline wages
PFA Scotland has complained to the SFL after Dunfermline players were paid just 20 per cent of their monthly wages.
Last Updated: 02/03/13 12:24pm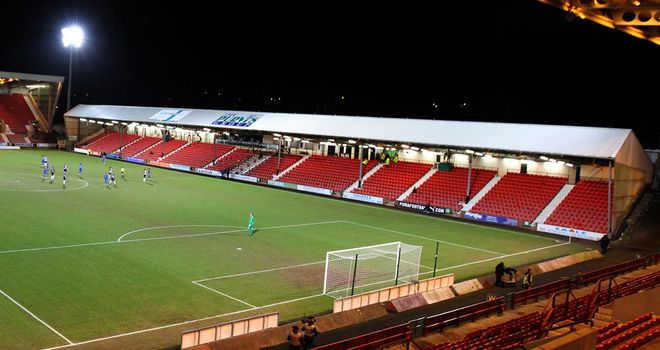 The Irn-Bru First Division club's players have been experiencing delays in payments for several months and only received the final part of their January wages earlier this week.
PFA Scotland chief executive Fraser Wishart said: "Our members have shown a great deal of patience and understanding in recent months. Players at that level are not highly paid therefore any delay in payment of wages can lead to hardship, inconvenience and upset.
"As professional footballers they understand the importance that a football club has in the eyes of the fans and the community and they thank those who have sent messages of support.
"There comes a time however when as a squad they have to make a stand and invoke their statutory rights.
"In addition to the late payment of salaries there are outstanding win bonuses and appearance monies due for quite some time.
"The club has advised our members that they are unable to provide an undertaking that the outstanding sums will be paid and so appear not to be able guarantee a remedy to the contractual breaches.
"PFA Scotland has therefore been instructed to intimate a formal complaint to the SFL for illegal deduction of our members' salary and for breach of contract by the club."
Wishart called for a speedy response from the SFL to help the players, who have agreed to play in Saturday's scheduled clash with Partick Thistle after reportedly considering strike action.
He added: "I am sure the SFL board will recognise the importance of this matter both to our members but also to helping the club through this difficult time by ensuring that it can complete its fixtures for the season."