Jim Leishman calls for urgent investment to keep Dunfermline afloat
Dunfermline could go out of business in a matter of weeks, director of football Jim Leishman has revealed.
Last Updated: 06/03/13 10:00pm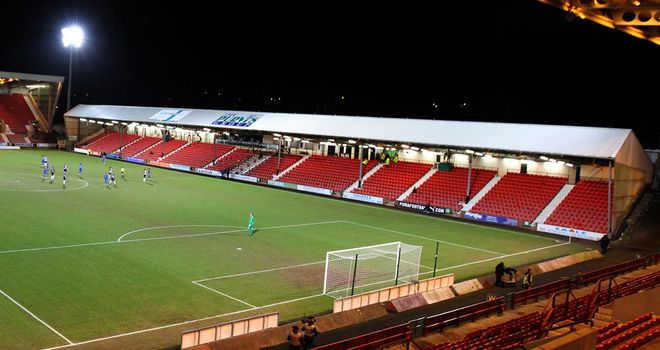 The former Pars boss heads a working party who have taken control of the day-to-day running of the financially-stricken club, and he has stressed the need for urgent investment to keep the club afloat.
Majority shareholder Gavin Masterton announced on Tuesday that he is to step down from the board, while chairman John Yorkston will assume the role of honorary president on completion of a share offer, which has so far been delayed.
The club owe £134,000 to Her Majesty's Revenue and Customs, although it is believed the amount is not due to be paid in one instalment.
Leishman said: "It's the hardest thing I've ever done at this football club, it's the hardest thing I've got to try to achieve. Will I do it? I don't know. But I can't do it by myself, that's for sure.
"I've got a short period of time - maybe two weeks, maybe three, maybe four. I've got to remain positive. It's about the short-term survival of Dunfermline and the long-term future of the football club."
Some fans staged a protest outside East End Park on Saturday, and Leishman added: "The community of Dunfermline, the supporters of Dunfermline, have been divided.
"We are not a big enough club to have factions that are going everywhere. We can't be divided, we've got to be together. I want the club to be here for my grandchildren.
"We need money. There are pledges coming in. If we can get past the next two weeks, then the evolution starts again and we start to build for the future."
The Scottish Football Association issued Dunfermline with a notice of complaint over failure to pay a debt to Hamilton, while Cowdenbeath are also owed money and staff at the club are still owed £35,000.
Leishman said: "We've got to prioritise now for the survival of the football club. The staff can't shut you down but HMRC can shut you down. We've got to get a solution to that and a solution for all the staff.
"The staff and players deserve so much credit for sticking by the club."