Former Dunfermline boss Jim Leishman fears the worst for stricken club
Former Dunfermline boss Jim Leishman admits time is running out for the stricken club to be saved.
Last Updated: 14/03/13 12:21pm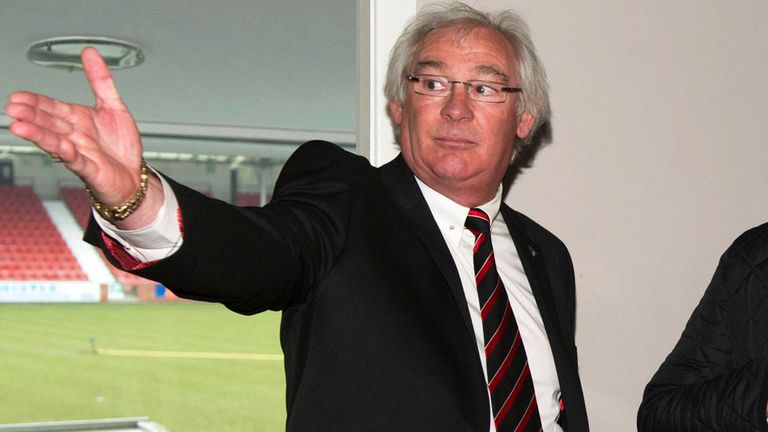 The Pars owe a tax bill of £130,000, and Her Majesty's Revenue and Customs have petitioned for a winding-up order against the club at the Court of Session in Edinburgh.
Dunfermline will have eight days to pay the debt or the club will face liquidation.
And Leishman, who has been fronting a steering group set up in a bid to rescue the Pars, admits he now fears the worst
"There's not much more I can do. It's up to the financial people now - and time is of the essence," Leishman said.
"We had positive talks with fan groups, directors and club representatives and we're now trying to iron out the subtle details and go forward with a deal.
"HMRC have been great with us but we don't have much time left now.
"Our first thoughts are to get through this and put all our energies into concluding a deal that satisfies HMRC."
Sir Alex Ferguson, who spent three years of his playing career at East End Park, has offered to send a full-strength Manchester United team to play a fiendly to help raise funds for the Pars.