Jim Jefferies accuses Dunfermline owner Gavin Masterton of letting down players
Dunfermline manager Jim Jefferies says he and his players have been 'let down' by club owner Gavin Masterton.
Last Updated: 20/03/13 8:31pm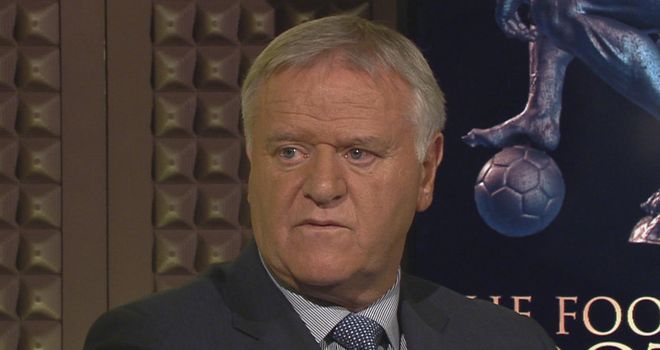 The cash-strapped Pars have repeatedly failed to pay their players on time this season and it was confirmed earlier this month that Jefferies' squad and other staff received just 20 per cent of their wages.
Dunfermline are also understood to owe around £8m to directors past and present and are facing a winding up order from Her Majesty's Revenue and Customs over an unpaid tax bill unless they can find £134,000 by 26 March.
But Jefferies claims that he and the players have been kept in the dark by the club's owners.
He said: "Gavin Masterton has put a lot of money into Dunfermline. And there is no doubt he has done some good things. But he was dependent on a lot of things happening at the club.
"He reassured everyone when this all started that come the end of December, everything would be back on an even keel and everyone up to date with the money they were owed. But that didn't happen.
"We as players and coaches just want to prepare properly and look after the football side.
"But you expect to get your salaries on time. The club can certainly be a wee bit late - that would have been okay with our players - but when it's gone on this long, there is a sense that we've been let down.
"A lot of the guys are dependent on that money and we didn't know how things were coming about.
"Gavin was trying to buy a bit of time but time ran out. The things he hoped would come off didn't and the up-shot of that was that the players have been left with very little money coming in.
"This is probably the worst situation I've been in at a club."