Peter Houston expected to be appointed Hearts' new manager
Peter Houston has revealed he expected to be appointed the new manager of Hearts.
Last Updated: 21/03/13 2:43pm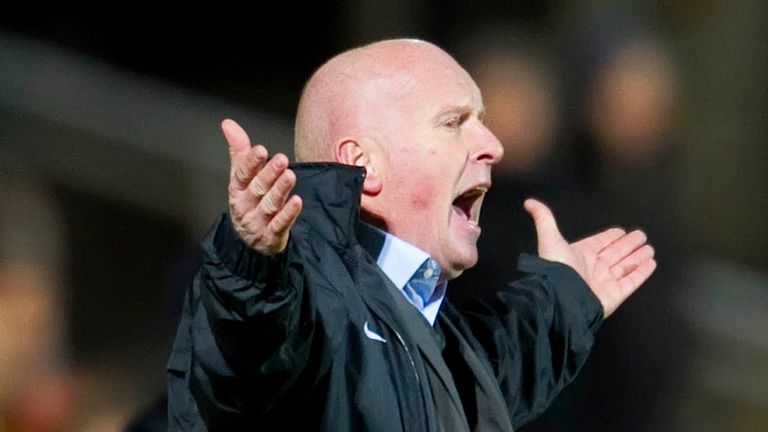 The former Dundee United boss held talks with Hearts director Sergejus Fedotovas over the vacancy created by John McGlynn's exit from Tynecastle.
Houston's initial feedback indicated Fedotovas was happy to discuss a three-year contract with Houston.
But the Jambos opted to appoint Gary Locke to the post instead, and Houston believes the new man is well equipped to handle the role.
"I was confident. There was an offer made," Houston said. "Everything was subject to board approval, the board approval went with Gary.
"My agent spoke to Mr Fedotovas and that evening I had an email with regard to heads of terms, and that was to get sorted out Monday or Tuesday.
"I never heard anything Monday or Tuesday. It certainly wasn't a financial thing that was going to stop it.
"What we'd put in the heads of terms was the end of this season plus two. Hearts seemed happy with that and I'd heard that Sergejus Fedotovas was happy with that.
"It was maybe me and Gary, if there was a shortlist. If I'd got the job I would have kept Gary as first team coach. I like him as a person and I think he's developed into a very good coach."