Court to decide on Dunfermline administration on Wednesday as deadline passes
Dunfermline have applied to enter voluntary administration as they attempt to avoid liquidation on Wednesday.
Last Updated: 27/03/13 7:35am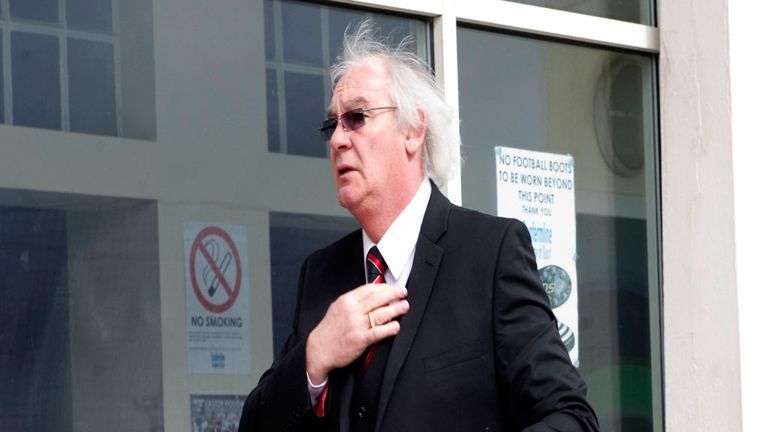 The Scottish Division One club failed to meet a 5pm Tuesday deadline to settle a £134,000 debt to Her Majesty's Revenue and Customs, who will petition for liquidation in court.
The Court of Session in Edinburgh will also hear the administration application before a decision is made on the club's future.
A group of fans and businessmen has agreed to put up the money and underwrite the appointment of Bryan Jackson and PKF if administration is the court's preferred option.
Current majority shareholder Gavin Masterton, meanwhile, is not part of the consortium bidding for control.
Speaking on Sky Sports News, Dunfermline director of football Jim Leishman said: "This is great for us. We are back in the game. It was either liquidation, where you are done and dusted and left with nothing, or this.
"What we have done now is give it a chance and if this is given the go-ahead then the next move is for us to speak to the administrator."
A statement from PKF read: "The directors of Dunfermline FC have decided that their only option is to place the club into administration.
"Until the administration is effective all staff will remain in post and the club will continue to operate normally."
Dunfermline, who face the likelihood of a points penalty if they enter administration, are due to face Falkirk on Wednesday night.
Manager Jim Jefferies told Sky Sports News: "We might not have a game. If Bryan Jackson comes in and he doesn't think it's sustainable, if he can't find the money he has to find, then it's shut.
"We won't have a game if we go into liquidation. We've got a chance if we're in administration and we'll prepare the best we can. Players' brains must be scrambled."