Rangers coach Ian Durrant tells youngsters to learn to handle pressure
Rangers coach Ian Durrant has told the club's young players they have to learn to handle the pressure.
Last Updated: 26/03/13 10:28pm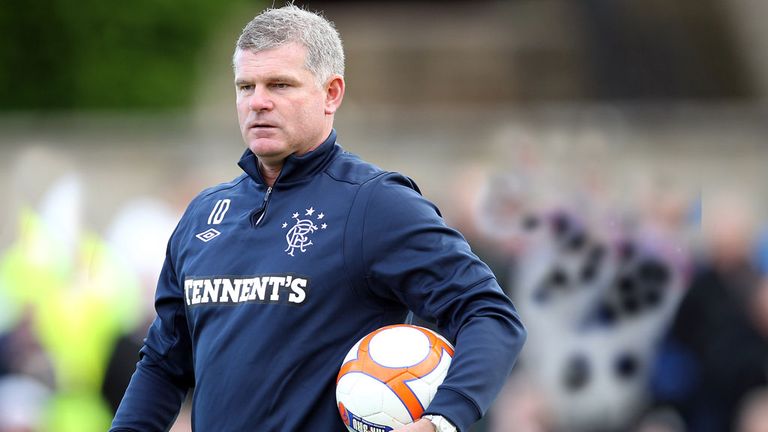 Rangers, who have won only two of their last five Irn-Bru Third Division games, were booed off the park on Saturday following their goalless home draw with Stirling.
Durrant said: "These are difficult times but we've just got to get on with it. It's the players' jobs to win games and entertain people.
"In the last few weeks, we've seen the fans' frustrations because we've not done that and pressure is part and parcel of playing for one of the Glasgow clubs.
"There's a winning mentality here and that has to be installed into the players right away. You either come in and be a winner or someone else comes in and is a winner in your place.
"It's that simple. It's quite a ruthless situation but you've got to step up to the plate week in, week out.
"The fans demand that and there will be nerves, but collectively we've all got to rise above that and deal with it."
"If you want to play for Rangers and you can't handle the pressure when we're in the Third Division, it doesn't bode well for the future.
"We can see the finishing line and I don't know if the players are so far in front that they've just taken their foot off the gas a bit.
"But we had a meeting yesterday, we've addressed the problems we've got and our aim is to go on and win the league before we start enjoying ourselves."