Jim Jefferies has agreed to carry on as manager of crisis-hit Dunfermline
Jim Jefferies has agreed to take a pay cut and continue as the manager of crisis-hit Dunfermline.
Last Updated: 28/03/13 9:57pm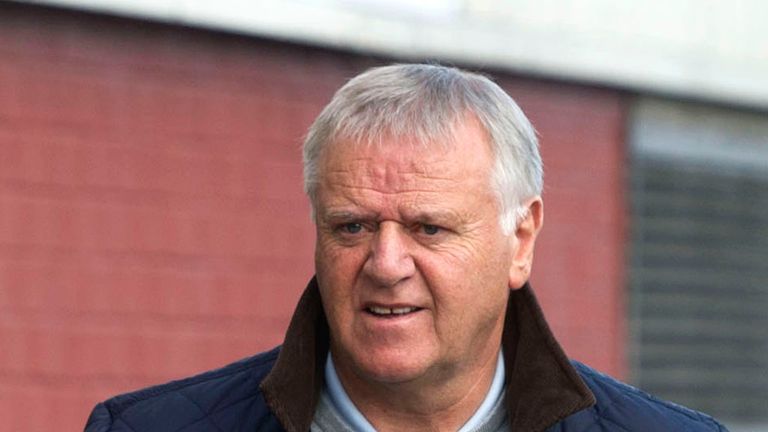 Jefferies revealed he had agreed to continue as manager at East End Park out of loyalty to his players on a day that saw several of his squad made redundant.
Several players were axed as interim administrator Bryan Jackson begun a cutback process at the Irn-Bru First Division club, who have been placed into administration after failing to pay a tax bill.
The former Hearts and Bradford manager said: "I've taken a cut but it's not about me, it's about helping the boys who are here. I brought a lot of them here.
"I don't live here so I'm getting enough to cover the expenses side but it's never been about the money.
"It will cover me for travelling back and forward. I wasn't on the biggest salary anyway and I've taken a big reduction on that.
"I feel a sense of responsibility to the club. People have asked me why I have stayed but the fans and the players have been terrific to me.
"It's not right to walk away when the club is going through difficult times. It needs to be done to help the club stay alive."
The 62-year-old added: "It's a very sad day. It's one of the hardest days I've ever had.
"When Bryan asked me who I wanted to keep I told him every single one of them.
"The process was done on finance, it was purely on that.
"The place was very quiet, it wasn't nice."