Rangers manager Ally McCoist would welcome delay to proposed 12-12-18 structure in Scotland
Rangers boss Ally McCoist believes delaying the restructuring of Scottish league football would be a sensible move.
Last Updated: 29/03/13 6:04pm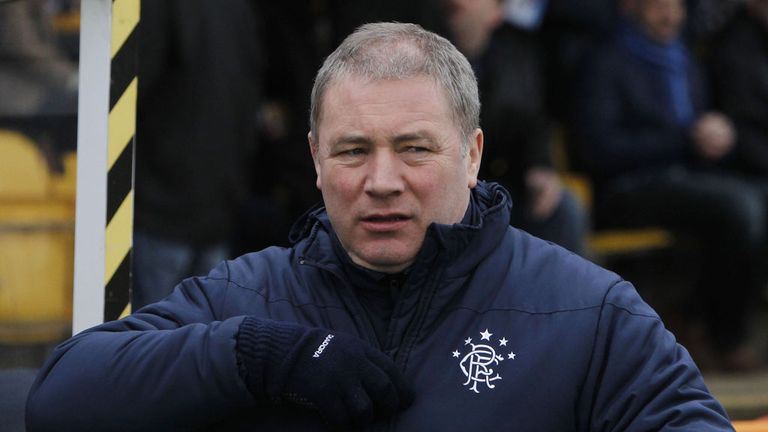 Scottish Football League clubs met at Hampden on Thursday to discuss the proposed 12-12-18 revamp, which would leave Rangers rooted in the third tier if it was implemented next season.
But the SFL are apparently keen to delay the plans until the following season, a move which would be welcomed by McCoist.
"We need to get it right," said McCoist, whose side could wrap up the Third Division title with victory at Montrose on Saturday. "If the delay is for the right reasons, then I'm all for it.
"We don't want to jump into something that is wrong and we are faced with the same problems three or four years down the line.
"If it takes another season, then I don't have a problem with it as long as we can all continue to have dialogue and pursue the correct decisions for the clubs and Scottish football itself."
Rangers have long been opposed to the 12-12-18 structure being introduced next season, claiming the Third Division champions should not have to spend the following campaign in the bottom tier.
McCoist added: "You can't move the goalposts during the season. I've said that all along. That's my opinion and it hasn't altered and it won't alter.
"Waiting a year means every team in the league will know where they stand. They will know the rules at the start of the season and that can't be a bad thing."