Seven leave Dunfermline but Jim Jefferies is keen to keep Craig Dargo
Dunfermline have confirmed seven experienced players have left the club as administrator Bryan Jackson cuts costs.
Last Updated: 29/03/13 7:14pm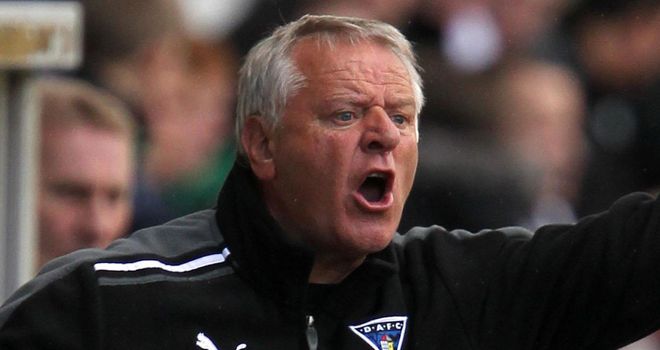 The seven are Jordan McMillan, Joe Cardle, Paul Gallacher, Stephen Jordan, Andy Dowie, Andy Barrowman and Andy Kirk, although former captain McMillan has already found a new club after signing for Partick Thistle.
Jackson said on Thursday that it looked like eight first-team players would go along with three from the U20 squad.
Manager Jim Jefferies revealed the eighth first-team player referenced could have been either John Potter or Craig Dargo but he hopes the experienced pair can stay at East End Park having both helped the U20 side reach the SFA Youth Cup final.
Jefferies said: "It is complicated because one of them had to go, so that would probably make the eighth but John Potter is in charge of the 20s and John will take that.
"We have tried to make a case for keeping Dargo because I have lost a lot of experienced players but also because very shortly he is looking to go into coaching.
"He wants to stay on and he is prepared to take a massive cut just to hang on there.
"He was part of the team that took the youth team into the cup final and he is responsible, along with John, for a lot of these players making the first team.
"We are trying to keep him but officially Dargo might be the one to go. That would be eight but that is still be to finalised.
"It could be a case of him still being about here and involved and we will try our best to try and make that happen. If we can't then he will be the one to go.
"He understands that, he has been fully aware of that but it has been a difficult one for him as well because he can go away like the rest and claim his benefits."