Andrew Barrowman has joined Dundee on a short-term contract
Andrew Barrowman has signed a short-term contract at Dundee following his release by financially-crippled Dunfermline.
Last Updated: 01/04/13 10:42am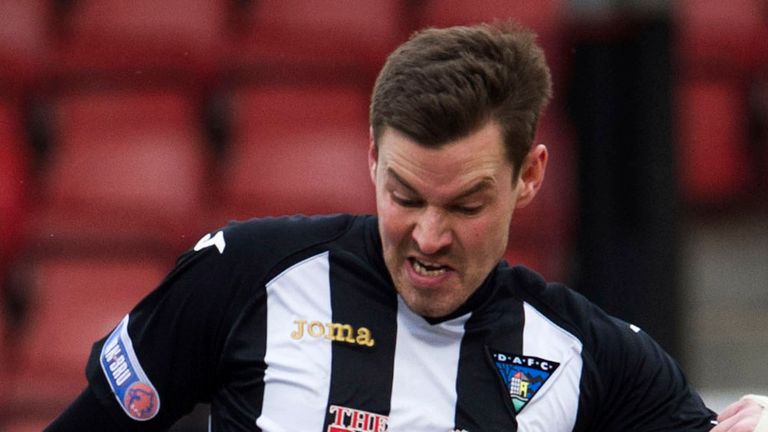 The 28-year-old striker was among those made redundant by the Pars as they try desperately to cut costs.
He had feared finding himself in the football wilderness until the summer.
Barrowman said: "I'm looking at three months without a wage. I can't play football, which is what I've done since the age of 16."
Dundee have, however, moved to bring him on board on a deal which will run until the end of the season.
A statement released on the club's official website read: "The signing is subject to SFA clearance and special dispensation due to Dunfermline's circumstances."