No regrets about taking charge at Rangers, insists Ally McCoist
Rangers manager Ally McCoist insists he has never regretted taking the reins at Ibrox.
Last Updated: 02/04/13 8:47am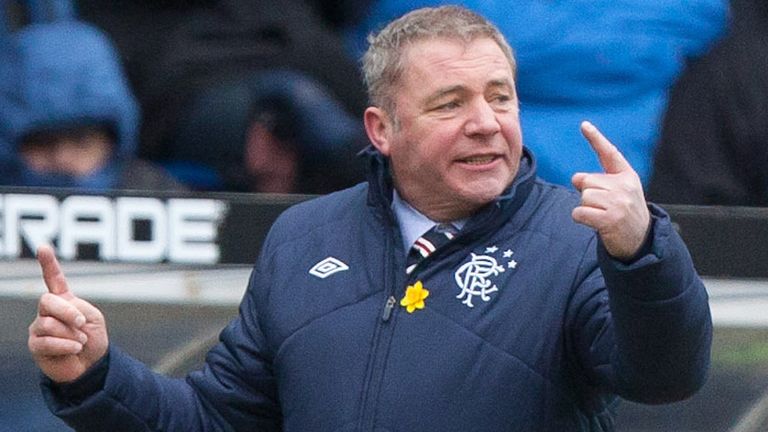 The Glasgow club - who went into administration in February last year, were liquidated and then demoted to the bottom tier of Scottish Football - clinched the Scottish Third Division title at the weekend, the first step on a long road to restoring them to former glories.
McCoist has stuck with the club throughout their travails although he admits the rebuilding job has been a challenging one.
"In any job, particularly in any football coaching or managing job, there are times that are tougher than others and that has been the case this season," he said.
"But I've never once thought 'What have I done here? What have I got myself in for?' The vast majority of people know just how important the club is to all of us.
"It was never going to be plain sailing all the time. There are going to be tough obstacles on the road and it's how we handle them. We will handle them fine.
"We all know where we want to be, where we want to get to.
"And we all know the amount of hard work it will take to get us there - but we are well up for it."
Rangers fans are divided on whether their latest success should be added to the club's world record total of 54 titles or should be regarded as a standalone honour - but McCoist's stance is clear.
"It's definitely title 55," he added. "I don't think there is any doubt about that.
"In terms of major championships, it's not one of those. But you can only win what's in front of you and I hope it's title 56 next year."