Ally McCoist asks Charles Green for answers as new Rangers row heads for court
Ally McCoist hopes Rangers supporters do not suffer further as the latest row over the club's ownership heads for court.
Last Updated: 05/04/13 2:28pm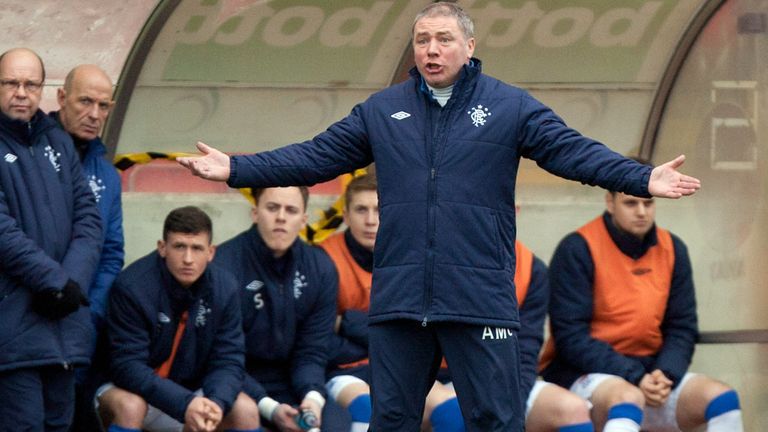 Craig Whyte, who owned oldco Rangers until last year's administration and subsequent liquidation, is demanding a cut of the current club from chief executive Charles Green and is threatening legal action.
Whyte claims Green was acting as his frontman when he bought the remnants of oldco Rangers before transferring them to a new company and establishing the reformed club in Division Three this season.
Green has admitted sweet-talking Whyte during negotiations but, in an interview with the Scottish Sun, warned his predecessor any demand for shares or regular payments now is "not going to happen".
In the meantime, McCoist has again been left to face questions about boardroom wrangling, and the manager said: "I'll definitely be meeting Charles and having a chat.
"But without doubt again the main people I feel sorry for are the supporters who have kept this club going in the last 18 months.
"I definitely feel for them because just when we seem to be getting a bit of clarity something else comes from left field.
"I've got no doubts the press and media will be asking questions, as they rightly do, so I'd be very hopeful that once again our supporters can get answers they deserve."
Asked whether he trusted what Green told him about the club, McCoist said: "Of course I do. I don't think he lies to me. Not at all.
"I'll just have a chat with him. I've had reassurances and we do chat on a regular basis. I don't have any doubt that he will sit down and tell me the truth of what's been happening."