High Court says former Rangers owner Craig Whyte must re-pay Ticketus £17.7m
Former Rangers owner Craig Whyte has been ordered by the High Court to pay London company Ticketus £17.7m.
Last Updated: 10/04/13 1:07pm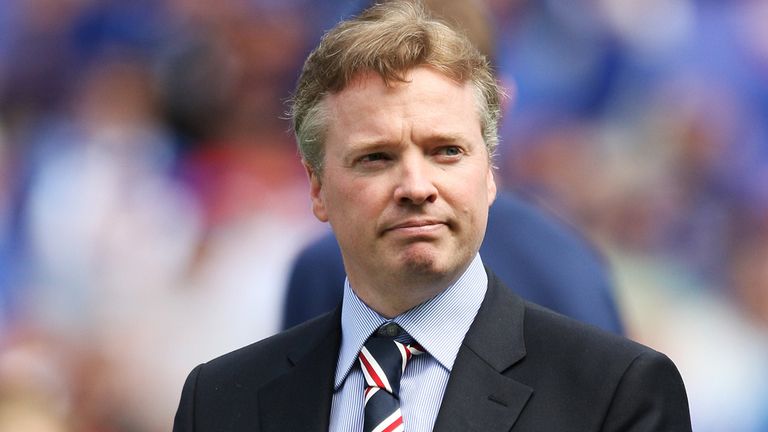 Ticketus paid that sum to Whyte as part of a ticket-purchase deal which was agreed in May 2011 and the money was subsequently used in Whyte's acquisition of the Glasgow side.
However, Whyte did not reveal that he had previously been banned from serving as a director, and Ticketus say they would not have entered into the deal, had they known about this disqualification.
The court battle does not have an impact on current operations at Rangers and Whyte, who has been ordered to re-pay the £17.7m, plus £680,000 in interest and costs, has until 26 April to appeal.
Ticketus released a statement which read: "Ticketus confirms that a judgement was issued in its favour on Friday, 5 April, following a claim it made against Craig Whyte.
"The judgement relates to Ticketus' claim against Mr Whyte for the serious and deliberate misrepresentations he made during the due diligence process that Ticketus conducted ahead of entering into the ticket purchase agreement with Rangers Football Club.
"Ticketus would not have entered into the ticket purchase agreement with the club if Mr Whyte had disclosed, as required, relevant information concerning his previous seven-year disqualification from serving as a director.
"The judgement is for damages of £17.7m, which is the total amount Ticketus invested through the ticket purchase agreement. Further interest of around £680,000 and costs have also been awarded.
"Ticketus will now seek payment of these sums from Mr Whyte. If such payment is not made, Ticketus will enforce its rights to receive such damages."
Whyte intends to appeal
A spokesman for Whyte told the Scottish Sun that the former Rangers chairman does intend to appeal the decision, saying: "Craig is aware of the judgement.
"It was not totally unexpected as he wasn't given a full trial. He will now be taking his appeal to the High Court."
Rangers went into administration in February last year and were eventually liquidated due to an unpaid tax bill which Whyte did not settle during his 13-month stint as chairman.
Charles Green then purchased the club's assets from Whyte and reformed the club, which has won the Scottish Division Three title this season.