SFA contact Charles Green for clarification over his ownership of Rangers
The SFA has contacted Rangers chief executive Charles Green to seek clarification over his ownership of the club.
Last Updated: 10/04/13 7:03pm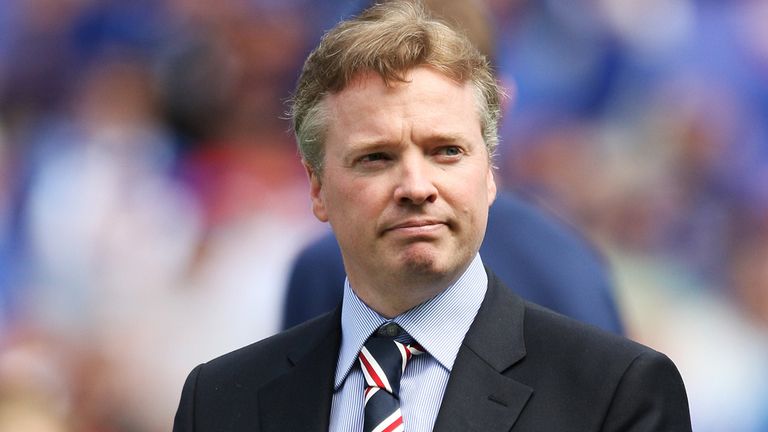 Allegations from former Rangers owner Craig Whyte have emerged in the past week regarding his involvement with Green.
Whyte has claimed that he was behind the Sevco 5088 company set up to transfer assets from Rangers "oldco" last year and that Green and associates were initially working for him when they completed their purchase of assets.
Police conducted serches of premises, believed to include Ibrox and Murray Park on Wednesday.
"Police Scotland today carried out a number of searches under warrant in Scotland and England in relation to the on-going investigation regarding the acquisition of Rangers Football Club in 2011," a police statement read.
"These searches relate to both domestic and business premises. This remains an on-going investigation and no further information can be provided at this stage."
The SFA handed Whyte a lifetime ban from involvement in Scottish football, in addition to a substantial fine in April 2012.
SFA chief executive Stewart Regan said: "We have to seek the facts and that's what we've done.
"We've written to Mr Green, as chief executive of the club, and asked him to respond to a number of very specific points about the revelations last weekend.
"And once we've got those answers, we'll be able to decide how we deal with it."