Dunfermline thrown lifeline after being granted full administration by court in Edinburgh
Dunfermline's bid to ensure the survival of the club received a boost after they were granted full administration.
Last Updated: 11/04/13 3:00pm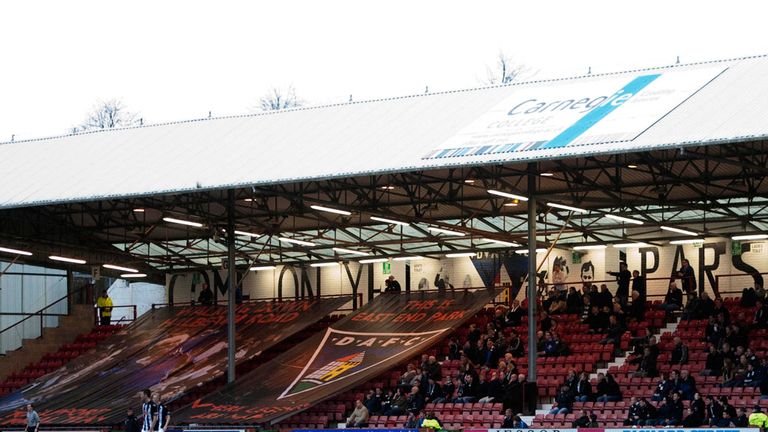 The Scottish first division side had been in interim administration since last month after being issued with a winding-up order over an unpaid tax bill for £134,000.
Insolvency experts Robert Barclay and Bryan Jackson were given the task of mapping out a rescue plan and the pair have now been installed as administrators.
Their petition for full administration was not opposed by HM Revenue and Customs when it was put before Lord Malcolm at the Court of Session.
Susan Ower, counsel for the club, told the court Barclay and Jackson had met with directors, identified potential cost savings and contacted creditors and suppliers, giving advice over the continued trading of the business.
"They have met with potential purchasers of the business on a number of occasions," she said. "They have obtained payment of £100,000 from potential purchasers and that is to assist with the costs of continued trading."
Seven first team and three youth team players left the club immediately it entered interim administration but Jackson has revealed there is unlikely to be further redundancies.
Earlier this week, the Scottish Football League enforced a 15-point deduction on the club which resulted in them dropping to third from bottom of the table and into the relegation play-off zone.
The SFL also imposed a transfer embargo which prohibits them signing players aged over 21 until they come out of administration.