Stephen Thompson says chance to restructure Scottish football has gone
Dundee United chairman Stephen Thompson is adamant the chance to alter the league format in Scotland has now passed.
Last Updated: 16/04/13 10:15am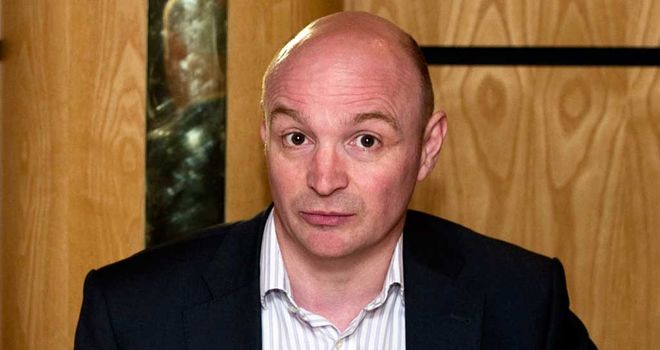 Thompson insists the rejection of the 12, 12, 18 proposals by St Mirren and Ross County will mean the league set-up remains the same for the foreseeable future.
That appears to kill off the possibility of SPL Two or three leagues of 14 which both St Mirren and Rangers, who do not qualify to vote on the matter, are in favour of.
Thompson admits he and most of the other 10 chairmen who voted for 12, 12, 18 had reservations, but were willing to make sacrifices for the benefit of Scottish football.
"Today saw Scottish football miss a massive opportunity to move the game forward," said Thompson.
"I have stated publicly before that the proposals that were presented were not perfect, but that there were enough positive changes in the package for the overall good of the game.
"It has taken years for clubs to agree a way forward and many individuals and groups have given up a considerable amount of their own time to bring the proposals forward.
"In doing so, they gained the support of the vast majority of SPL clubs and most of the Division One clubs. Indeed, approximately 90% of full time clubs in Scotland supported the proposals.
"Despite all of this, two clubs today decided to vote in a certain way and my belief now is that it will be many years before other proposals backed by so many will reach the table again.
"There are no other proposals on the table and none are likely in the near future."