SFA offers to get involved after league reconstruction talks broke down
The SFA has offered to intervene in the row about league reconstruction after talks broke down on Monday.
Last Updated: 18/04/13 8:00am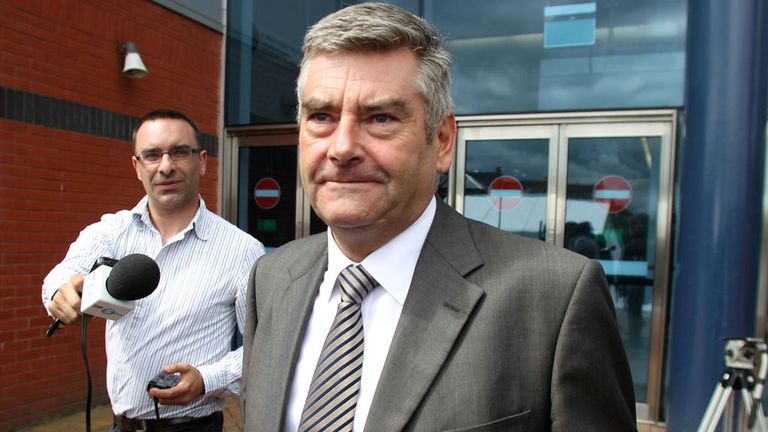 St Mirren and Ross County voted against the package that would have seen a merged 12-12-18 structure with extended play-offs, a fairer distribution of central income and a pyramid system allowing promotion from non-league ranks.
This split caused acrimony between clubs with Aberdeen chairman Stewart Milne hitting out at Saints counterpart Stewart Gilmour after the Scottish Premier League failed to secure the 11-1 vote needed to send the plan to the Scottish Football League.
Gilmour, along with others, called for some form of mediation to find an agreement, which the SFA has now offered, but only with the blessing of the other footballing bodies.
A statement released by the board of the Scottish FA read: "We are aware of public comments from club chairmen from both the SPL and SFL inviting the Scottish FA to intervene to find a solution.
"It should be noted that we have, over the duration of the reconstruction process, facilitated a series of discussions via our Professional Game Board.
"After the events of last summer, the Scottish FA called upon the leagues to meet under an independent chair with a view to agreeing reconstruction proposals by October 2012. This was rejected by the leagues, who sought to promote their own proposals.
"In December 2012, when that process faltered, the Scottish FA's PGB invited all parties round the table to get the process back on track, which culminated in the agreement in principle in January.
"Following the separate meetings of each league's clubs in January 2013, the Scottish FA again sought to provide assistance to take forward an implementation plan. That offer was rejected by the leagues.
"The Scottish FA's rules - and the respective rule books of the league bodies - do not allow for the governing body, or any external body, to 'take control' of a separate company in possession of commercial contracts worth millions of pounds.
"However, if it is truly the will of the clubs, the Scottish FA is prepared to get involved and act in the best interests of the national game.
"This will require a mandate to the Scottish FA from both the Scottish Premier League and the Scottish Football League, so that positive changes to improve Scottish football's future can be proposed without the threat of legal recourse or judicial review."