Rangers majority shareholder Charles Green fined by SFA for interview comments
Rangers majority shareholder Charles Green has been fined by the SFA over comments made in an interview.
Last Updated: 02/05/13 5:50pm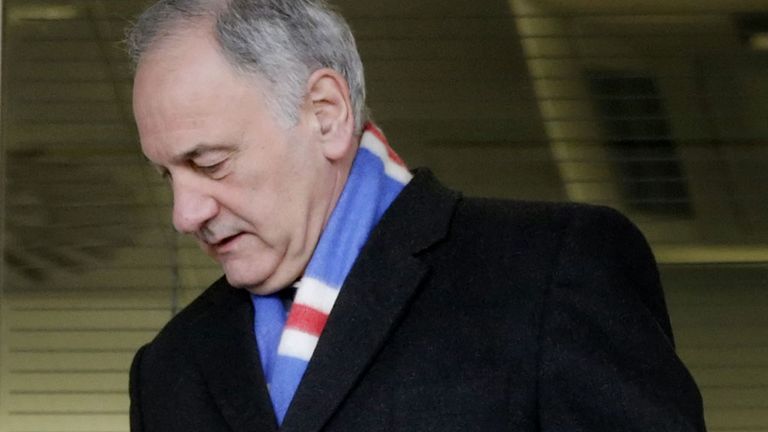 Green made his remarks in a newspaper interview where he used a term widely considered as derogatory to describe fellow Ibrox board member Imran Ahmad and also a former team-mate from his days as a non-league footballer.
The 60-year-old attempted to justify his comments in another media interview before offering an apology when the SFA became involved - resulting in a £2500 fine.
Green, who has 30 days to pay the fine, was charged with allegedly breaching disciplinary rule 66, which relates to "bringing the game into disrepute", as well as disciplinary rule 71, which refers to "not acting in the best interests of Association Football".
Green has denied any wrongdoing but subsequently stepped down from the role of chief executive amid "negative publicity" generated by the allegations.
A Rangers spokesperson said: "As previously stated, Charles Green issued an apology to the Rangers Board, who were satisfied he is not a racist.
"At the time, Mr Green was reminded of the importance of upholding the standards expected by the club and it was acknowledged he would be dealing with this matter on a personal basis.
"However, given the level of fine imposed we believe the panel consider Mr Green's conduct to have been ill-advised rather than racist."