SPL: Neil Lennon wants Celtic to begin title celebrations with St Johnstone win
Neil Lennon wants to see Celtic kick-off their title celebrations with a victory over St Johnstone on Saturday.
Last Updated: 11/05/13 11:42am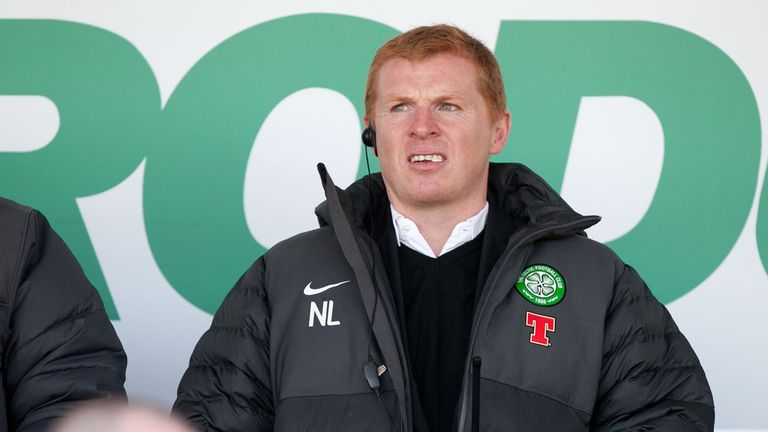 The Hoops will be presented with the Scottish Premier League trophy ahead of the Parkhead fixture.
Lennon won the title five times during his playing days at Celtic, and has now added two championships in charge of the team.
He said: "The titles always get better because the next one is the most important one. My first title (in 2001) will always be special, but to have back-to-back titles as manager is great.
"There are not many who get the opportunity to manage Celtic and there are not many who have won titles, so to have two is a great privilege.
"It means more as a manager because of all the preparation. You're bringing the players in, developing them and being there for all the games.
"As the captain, I did that twice with great pride, and those were very good moments as well, but I think you take more personal satisfaction when the players win the championship for you and in the way that they do it.
"We've had a great season, on and off the field, and the progression we've made over the past three years has been very pleasing."
Lennon's men are going for their 12th consecutive home win in the SPL, and the manager has more or less a full squad to choose from.
"Everyone's back," he said. "The guys we wanted to have a break have had their break so it's been intensive training this week and we'll go really strong for the game on Saturday and hopefully we can celebrate with a great performance."