Kilmarnock boss Kenny Shiels defends Chris Johnston after the 3-2 win over Dundee
Killie boss Kenny Shiels asked for more protection for Chris Johnston after the 3-2 win over Dundee.
Last Updated: 11/05/13 6:26pm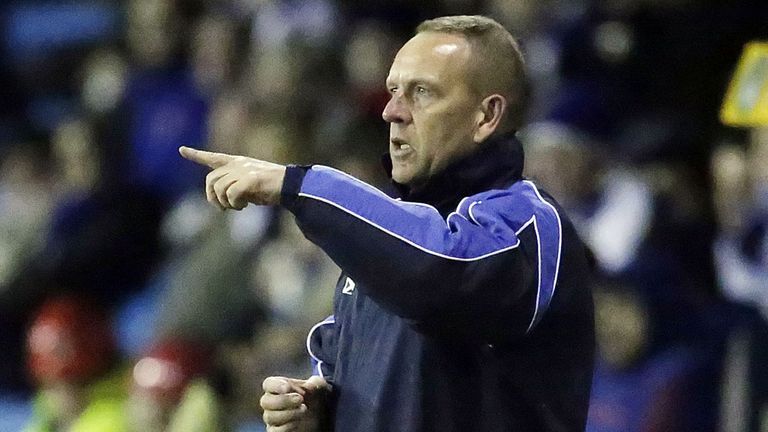 The 18-year-old netted the second goal with a sensational finish and twice went down in the box under strong challengers - and Shiels wants the referees to be more understanding of his talent.
Shiels said: "Chris Johnston is going to be hard to referee and they have to develop an understanding of a seven-stone player who has got a change of pace. When he beats people, he doesn't dive. Believe me.
"I was angry with the crowd (for jeering him). When he gets the ball, his mechanics and the way he changes direction so rapidly in that moment make him vulnerable. The slightest touch will send him down.
"He was fouled twice in the box but didn't get the penalty. Anywhere else on the pitch and it's a free-kick.
"Scottish supporters need a player like that, they are paying 20-odd quid to get into a game, so we have to protect him and I felt he wasn't protected. Once the referees like Euan get to know him, they will say, 'Wow, he's a good player, let's give him protection'."
Rory McKenzie opened the scoring for the visitors with a superb solo effort and although Ryan Conroy levelled, Johnston and Sammy Clingan were on target in the second half to make the points safe.