Administrators for Rangers cleared of conflict of interest
The firm which acted as administrators of Rangers last year has been cleared of a conflict of interest.
Last Updated: 23/05/13 6:37pm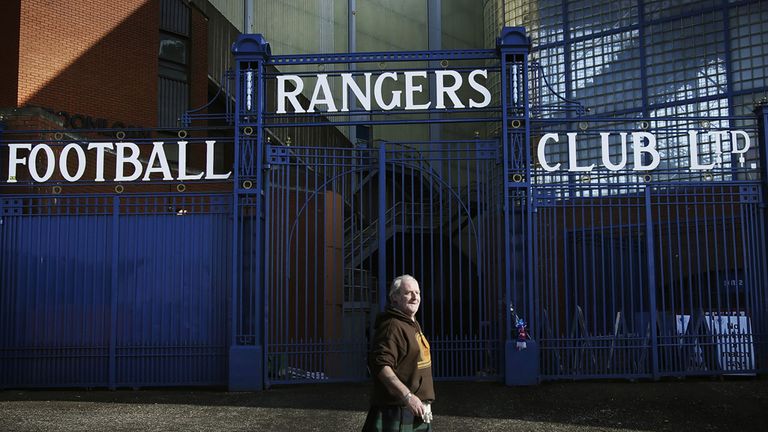 The Insolvency Practitioners Association launched a probe following complaints that Duff and Phelps should not have taken the role when the club went into administration in February 2012.
The complaints were lodged because Duff and Phelps' partner David Grier had occupied an advisory role in Craig Whyte's May 2011 takeover of Rangers.
The probe was launched one year ago and the firm was absolved on Thursday of wrongdoing over the issue.
A statement read: "The Investigation Committee of the Insolvency Practitioners Association has advised complainants of the outcome of the disciplinary investigation into Paul Clark and David Whitehouse, partners of Duff and Phelps and the former joint administrators of Rangers Football Club Plc.
"The complaints centred on whether the insolvency practitioners were in breach of the insolvency profession's code of ethics when accepting their appointment.
"The Investigation Committee, made up of independent practitioners and lay members, has, over the past 13 months, carried out a thorough investigation of the administration of Rangers Football Club and the actions of the joint administrators in agreeing to accept the appointment and has concluded that the practitioners complied with the relevant guidance and legislation."
Duff and Phelps said last year that the probe was launched following a request from the BBC following evidence revealed in a documentary that Grier was aware of a potential deal between Whyte and Ticketus ahead of the takeover.
Duff and Phelps confirmed that fact but stressed that Grier did not know how much money Whyte intended to borrow against future season ticket sales and was unaware that the capital, initially £24.4million, would be used to pay off the club's bank debt and thus complete his £1 buy-out.
Rangers were consigned to liquidation in June last year when Her Majesty's Revenue and Customs rejected an offer to creditors.
Duff and Phelps agreed a deal to sell the club's business and assets to a consortium fronted by Charles Green, who quit as Ibrox chief executive last month amid claims from Whyte that he was behind the firm set up to purchase the assets.
Those allegations are the subject of a club-commissioned investigation performed by Deloitte and law firm Pinsent Masons.
Whyte's takeover remains the subject of a police investigation and liquidators
BDO are examining the events which led to the club's financial collapse.