SFA members back plans for a new Lowland League in Scotland
SFA members have backed plans for a new Lowland League as a first step towards creating a pyramid structure in Scotland.
Last Updated: 11/06/13 5:43pm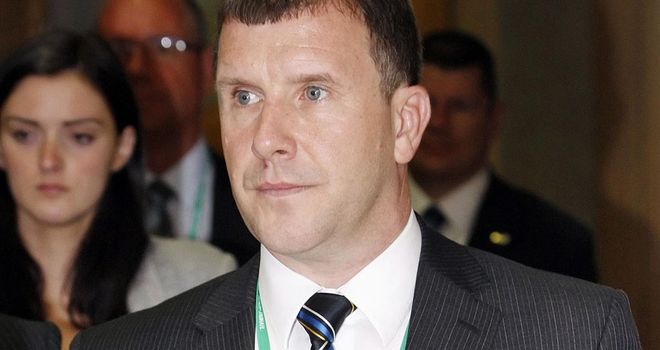 The new set-up is planned to be up and running by the beginning of the forthcoming season, with expressions of interest posted by 27 clubs already.
Between 10 and 16 who meet certain criteria such as ground regulations will be selected to take part in the new competition - but promotion will not be on offer at the end of its first year.
Instead, it will be season 2015/16 before the Lowland League champions will be handed the chance to play-off against the winners of the Highland League.
The winner of that match will then take on the bottom side in the Irn-Bru Third Division with a place in the senior ranks at stake.
The clubs selected for the new league will be able to elect a representative to sit on the SFA's professional game board and will each have access to youth funding and prize money.
A £40,000 bonanza will also be on offer to any club who wins promotion to the Third Division.
SFA chief executive Stewart Regan said: "It was a substantial decision, one which could change the face of Scottish football going forward.
"We are now in a position where we have a national competition underpinned by two regional competitions.
"For an ambitious club that wants to see them go from parkland to professional stadium, what an opportunity today's decision presents to them."
The SFA had also hoped to introduce tough new measures for those found guilty of racist and sectarian offences that would have punished clubs on the basis of "strict liability".
But just five per cent of the association's 93 member clubs backed the motion at the SFA's Annual General Meeting at Hampden as they expressed fears that they could be held accountable for unruly fans.