A group of Dunfermline fans and a mystery party have made a bid to by the troubled club
Administrators dealing with stricken Dunfermline have received two bids for the Scottish club.
Last Updated: 18/06/13 6:19pm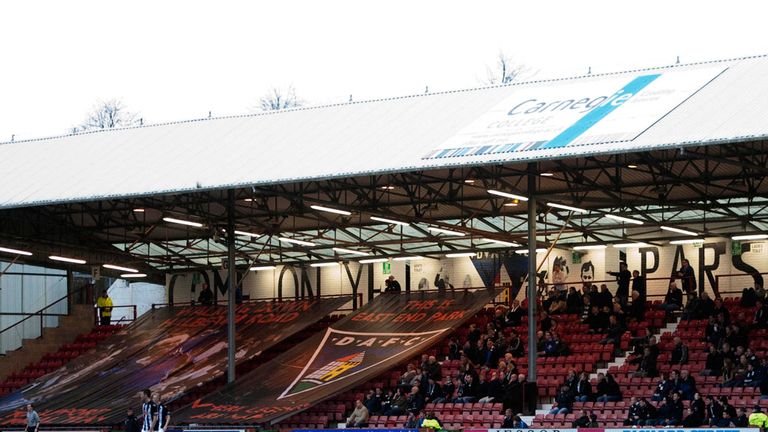 The fans group Pars United, which hopes to raise £500,000 through an appeal, has lodged a formal offer with accountancy firm BDO.
And another unnamed group has also submitted a proposal, with a preferred bidder unlikely to be named before the end of the month.
The future of the club remains uncertain as the East End Park ground is owned by former owner Gavin Masterton.
Dunfermline owe HMRC £34,000 and have further debts of around £8.5m outstanding to majority shareholder Masterton and other companies.
Bryan Jackson of BDO refused to comment on the bids, but insisted some headway has been made.
"We are progressing," he said. "The club's chances of surviving are still little more than 50-50.
"But at least they are on the right side of the balance.
"When we came here in March it was the other way about. At least things are on the good side of 50-50."