SPL: Staff at Hearts has been cut after a meeting with administrators
Administrators BDO have made 14 people redundant after meeting with the staff of Hearts at Tynecastle.
Last Updated: 20/06/13 11:06pm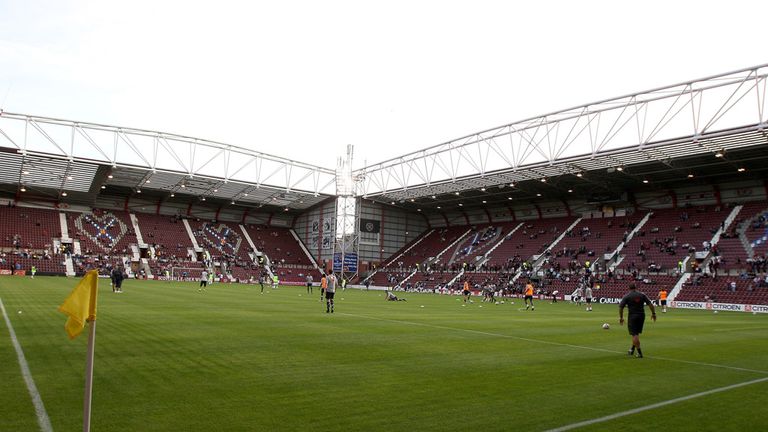 The troubled Scottish Premier League club have debts of over £25m with secured creditors Ukio Bankas and Ukio Bankas Investment Group.
Four of the redundancies are expected to be from the playing staff, but Trevor Birch of BDO is confident there will be no stumbling blocks dealing with authorities in Lithuania.
"I don't think that should be a problem," Birch said to Sky Sports News before his meeting with employees at Tynecastle.
And Birch insists everyone involved in the process in trying to ensure the club remains playing at their current ground.
"That's what the intention is because obviously everybody wins by doing that."
Meanwhile, fans have been urged to buy 3,000 season tickets in the next 14 days to keep the club afloat - and the rest of the squad together.
Joint-administrator Bryan Jackson said: "If season ticket money comes in it puts us in a situation where we won't be forced to fire-sale players, which makes the club more attractive for a new owner to come in.
"All we can do is the usual plea to all the fans to rally round. We know they have given, and given, but we are still asking them to give again because there is really nowhere else for us to go.
"If people don't buy season tickets, we are really running out of options."