Billy Brown to work for Hearts as assistant manager without pay
Billy Brown has returned to Hearts to work as an unpaid assistant to manager Gary Locke.
Last Updated: 01/07/13 1:13pm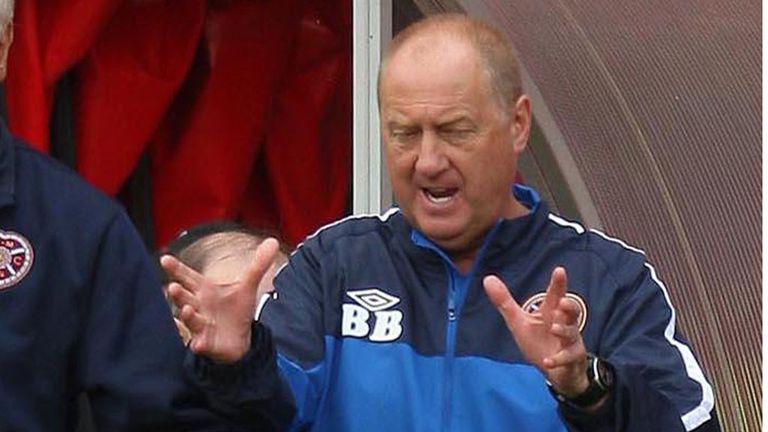 The 62-year-old, who has previously held coaching roles at Tynecastle, will work on a voluntary basis.
His most recent job was as manager at East Fife where he left four weeks ago.
Hearts will start next season on minus 15 points having gone into administration during June.
Locke, 38, said of Brown's unpaid appointment on the club's website: "It's an absolute no-brainer for me.
"It's not often you get the chance to get someone of Billy's experience and he's offered to come in and help me out during pre-season which is a magnificent gesture.
"I can't do it all on my own and it's obvious I'll need a help, so to have Billy in here is a great help.
"I can't afford to bring in an assistant and it's a measure of the man that Billy was only too willing to help out without getting paid.
"He's someone I obviously know very well and I'm delighted to have him here. We are all in this together."